Ice Technicians
Jet Ice Technician Program
Jet Ice is the title sponsor of the  Jet Ice Technician Program which supports the following programs: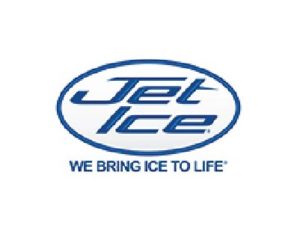 Championship Ice Making
Club Ice Technician Program – two streams available
Competition Ice Technician Program – delivered by Curling Canada
Contact the Education and Youth Development Manager Paul Cseke (pcseke@curlbc.ca)  or call 604-333-3620 for more information
Club Ice Technician Program
Club Ice Tech Assistant
Designed to teach assistants and volunteers the basic maintenance of ice. This is repacing the previous "Level 1" course. This is a 1 day 7 hour course where participants can expect to learn:
Safety
Opening Procedures
Scraping
Pebbling
Nipping
Cleaning
Temperature Monitoring
Closing Procedures
Draw Change Procedures
Pre-Requisites: None
Fees: (TBD)
Upcoming Courses: TBD
Club Ice Technician Practical – REGISTRATION OPEN!
Registration: To register, Click HERE
This new multi day course is designed to teach the Ice Technician how to install curling ice and a review of maintenance procedures. This portion is replacing the previous "Level 2" Course.
Participants can expect to learn about:
Floors
Spraying and Flooding
Painting
Blades
Ice Equipment
Plant Equipment
Rocks
Pebbling and Water Quality
Fees: $800.00 (Discount of $300 offered to Curl BC Ice Technicians Working with Curl BC Member Clubs. Use the Code BCICETECH )
Ice Technician Team:
Mike Merklinger
Norm Scott
Dave Merklinger
Don Powell
Upcoming Courses:
Location: Kamloops Curling Club
Date: August 13th-16th
Register: Here 
Registration Deadline: July 15th, 2022
Accommodation
Curling Canada has created a list of the requirements for final full certification but are not pre-requisites for attending. These are:
Successfully complete in person Club Ice Technician Course.
Working under the mentorship of a certified ice technician for 1 full season.
Complete the World Curling Federation "Introduction to Maintaining Ice" Course found HERE 
Ammonia Safety Awareness Program
Competition Ice Technician Certification
The Competition Ice Technician Certficiation Program is replacing the previous Level 3 Curling Canada Program
This is a 4 day training course will focus on creating arena conditions for Championship Events.
On ice modules

Preparing ice start to finish
Championship Condiitons in an arena environment

Off ice modules
Written Exam
Application Information
Interested applicants must have a minimum 8 seasons as a Level 2 club ice technician, and the following documents to apply for the course:
Resume – including championship events you have participated in (include the Chief Ice Technician)
Cover Letter outlining your long-term goals and aspirations as a championship ice technician
Curl BC endorsement letter
Applicants will be accepted based on work experience, event experience and personal goals as a competition ice technician.
Upcoming Courses
Location: Morris Manitoba
Date: August 2nd-5th, 2022
Registration Deadline: May 31, 2022

Submit application request and supporting documents to Don Powell- don.powell@curling.ca

Course Fees: $975.00

includes: Hotel Accommodations (double occupancy), course materials, and two meals per day.

Successful applicants will be advised by JUNE 15 to make travel arrangements.
Ice Tech Mentorship
Our Mentors have made ice for world-class events including Vancouver 2010, the Brier and the Scotties, and have a wealth of experience at club level. The team is:
A club will have an opportunity to request an on-site and in-person one- to three-day mentorship between a Curl BC Ice Team member and their club's ice technician. This Curl BC Ice Team service is not meant to take away from the courses, as such it is delivered to a maximum of two club specific ice techs. Where more than two ice techs are interested, a course will be delivered in place of the mentorship session.
Topics covered in mentorship sessions include a walk-through of your facility, a review of your club's history and the philosophy of the ice techs, plant and water testing, discussions about the club's priorities and a review of the equipment and rocks.
Mentorship costs & details:
Mentorship will cost member clubs $300/day + expenses and Curl BC will subsidize with an additional $100.00/per day. Payment for the sessions should be made to Curl BC. To request a mentorship session please email Paul Cseke (pcseke@curlbc.ca).
Non-members can negotiate directly with Curl BC Ice Team member but they will not receive the $100.00 subsidy from Curl BC or registration assistance.
Currently, these mentorship sessions will not act as certification opportunities and are intended to enhance the lessons learned on the Jet Ice qualification program.
Championship Ice Making
Is a course designed by Curl BC to provide instruction to club ice technicians who want to take their ice-making skills to the next level. The course not only deals with making, maintaining, and troubleshooting ice but also new ideas and procedures in ice maintenance including, scrape patterns, pebbling techniques, temperature regulation, humidity, and power points. You do not need to be a Level 1 or Level 2 certified ice technician to participate in the Championship Ice Making courses. Members of curling club Boards of Directors, managers etc are all welcome to attend.
Ammonia Safety Awareness Program
The Ammonia Safety Awareness Program was developed due to the rise of ammonia-related incidents and hazards over the past few years, including the tragedy at Fernie Memorial Arena.
Developed in collaboration with industry professionals, this program provides training and downloadable tools to fill in knowledge gaps and share best practices for maintaining ammonia refrigeration equipment and systems across their lifecycle. Together, we can help prevent safety hazards and business risks to arenas and other recreational facilities.
Enrolling in the program
Enrolling in the Ammonia Safety Awareness Program will help arena owners and managers in their operational decision-making, ensuring that:
effective maintenance is budgeted for and occurs according to regulation
employee training is adequate per regulation
replacement plans are made for equipment reaching end-of-life
There is no cost to the training courses or downloadable resources in this program.
For more information visit: www.technicalsafetybc.ca/ammonia-safety-awareness-program 
Additional Resources
Curl BC and the Ice Technician team will be working to increase the number or resources available to the province's ice technicians. A dedicated page for documents and FAQs has been set up at Documents & Forms for Ice Techs.