Masters showdown on Island
March 02, 2020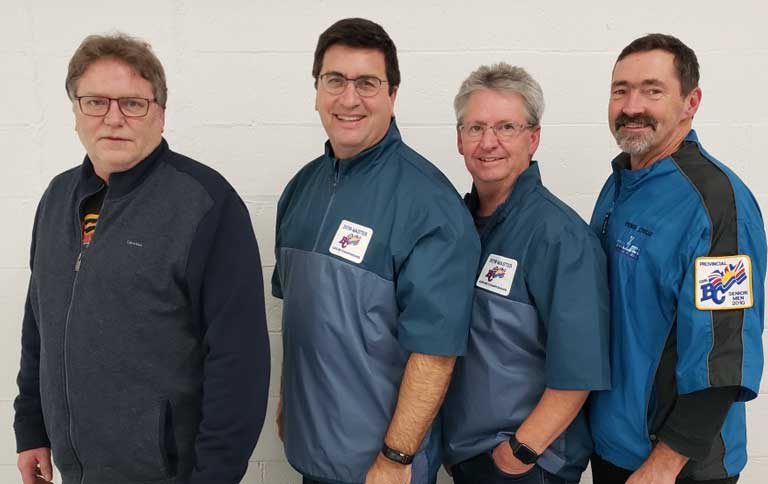 The 2020 Connect Hearing BC Masters Curling Championships are about to get underway in Lake Cowichan and Duncan.
The event features the top eight 60+ men's teams and top eight 60+ women's teams in BC and starts tomorrow (Mar. 3) and continues until Mar. 8.
Among the competitors in women's play are the 2017 and 2019 BC masters champions, Team Klebe (Chilliwack/Richmond/Cloverdale/Langley), who won silver at nationals. The competition also features former world senior champions Pat Sanders and Roselyn Craig (Victoria/Duncan).
In men's play, the reigning BC Senior Men's champion, Wes Craig, will lead a team from Victoria and Kerry Park. Meanwhile, Elkford's Team McHargue features Ken McHargue and Gerry Kent, BC Men's champions in 1991.
The event will be split over two clubs in the Cowichan Valley, Cowichan Rocks in Lake Cowichan and the Glen Harper Curling Centre in Duncan. The opening ceremonies are at 1 p.m. tomorrow (Tuesday, Mar. 3) at the Glen Harper Curling Centre in Duncan.
Event information is available at https://www.curlbc.ca/duncan-cowichan-2020/. A schedule, rosters and scores is posted at https://playdowns.curlbc.ca. 
This is the second year in a row that title sponsor Connect Hearing has been involved with masters curling in BC.
The winning men's and women's teams will travel to nationals in Rothsay, New Brunswick, from Mar. 30 to Apr. 5.
Subscribe to our newsletter
Receive the latest news updates, tournaments, programs, services and discounts.