Curlers who are members of curling centres that are affiliated with Curl BC have access to two kinds of insurance, Personal Accident Insurance and deals through Curl BC sponsor belairdirect.
belairdirect
Extra savings for curlers at belairdirect!
Curl BC club members and their families can benefit from an exclusive discount on their car, home, condo and tenant's insurance, on top of any other discounts, savings and benefits customers are already eligible for at belairdirect.
Special coverage for Curl BC members!
Curl BC club members and their families also receive My Name® Identity Theft Assistance Plus at no additional cost as well as the following enhancements on their home, condo or tenant policies:
Increased limits for business property on and off their premises.
Increased limit for bicycles that are lost or stolen.
Increased limits for coin or banknote collections, stamp collections, collectible cards and comic books.
Help support curling in BC
In addition to saving money on your insurance, when you purchase a residential or auto insurance policy with belairdirect, you will also be supporting curling programs in BC. For each new policy purchased or renewed by a Curl BC member, belairdirect will donate part of the premium collected to Curl BC, which in turn supports curling programs and events.
Who is eligible for this offer?
The following people are eligible to participate provided they reside in British Columbia: curlers, coaches, managers, officials, volunteers, employees and their families.
How do I take advantage of this offer?
To get started, call us at 1 833 294.2911 and mention you are a Curl BC member to get your exclusive premium. It's that simple! It's worth seeing how much you could save with belairdirect!
Call 1 833 294.2911
Car + Home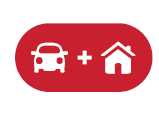 Combine your car and home insurance and save up to 15% on your home insurance.

Travel Insurance
We also offer great rates on travel insurance. Get a travel quote here
Offers may change without notice. Certain conditions, limitations, exclusions and eligibility requirements apply to all offers. Not everyone will qualify for a phone or online quote. belairdirect only offers optional auto coverage in British Columbia. Visit belairdirect.com for more details. Insurance products underwritten by Belair Insurance Company Inc. Services provided by belairdirect Agency Inc. ©2020 belairdirect Agency Inc. All rights reserved.