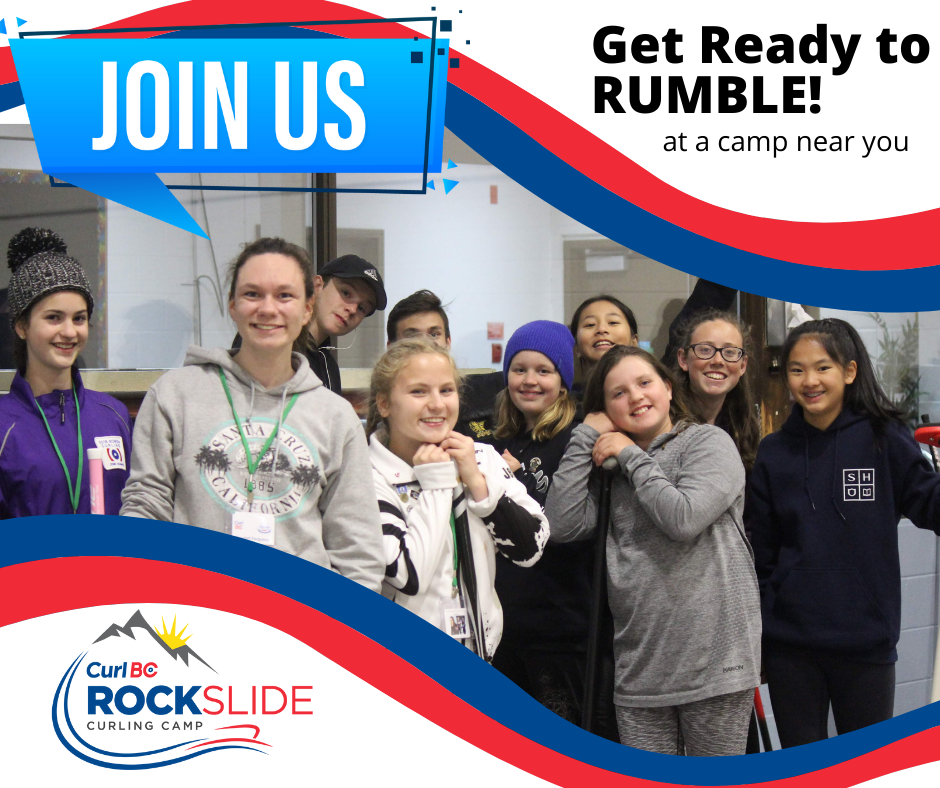 Rockslide Rumble Camps, presented by Curl BC and the Optimist Clubs of BC, are camps filled with fun, friendship, and curling. Youth participants aged 9 to 18 will learn the latest in technical skill development, strategy, team dynamics, mental performance, and get to connect with athletes and coaches from across their region, and the province. Summer camps are now open for registration!
For information about Rockslide Rumbles contact Paul Cseke pcseke@curlbc.ca
Member Facilities can submit a request to host a camp here
Opportunities for Involvement:
Interested in being an assistant coach leader?
Assistant Coaches will collaborate with their group head coach to deliver camp activities on and off the ice.
Assistant Coach Leaders will earn PD (3-6) points towards their maintenance of certification
Assistant Coaches honorariums are between $-$ depending on the length of the camp