Final U18 teams qualify
February 12, 2020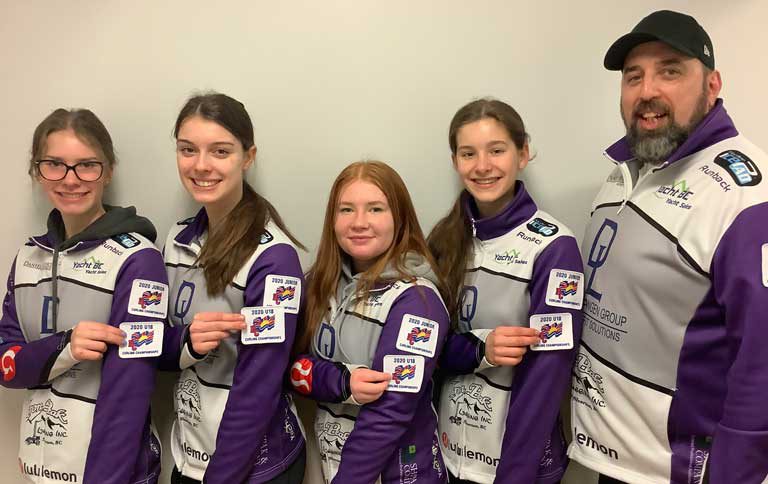 British Columbia's young curling talent will be descending upon Parksville Curling Club  for the 2020 BC U18 Curling Championships. The final set of teams that will be competing in the event was determined at regional qualifiers this past weekend.
Penny Shantz, the chair of the event, said: "We are very excited to play host to the best U18 curlers in BC!  Parksville is ready to give you the best ice and some great Island time."
At the Lower Mainland playdowns at Mission Granite Curling Club, three girls' teams qualified, Team Taylor – the U21 championship silver medalists from Royal City/Tunnel Town, Team Bowles and Team Wong. There were also three boys' teams that qualified, Team Reed, Team Ballard and Team Deane.
At Okanagan playdowns in Kelowna,  two girls teams from Kamloops qualified – Team Calhoun and Team Hafeli. The two Kamloops teams were also competitors at the U21 level. One boys' team also  qualified in Kelowna – Team Antunes from Summerland/Penticton/Oliver/Kelowna.
Two Vancouver Island and Lower Mainland combination teams, Team Douglas (Gibsons/Duncan/Comox Valley/Parksville) and Team Richards (Comox Valley/Port Moody) secured the girls' U18 berths at Vancouver Island playdowns at Comox Valley Curling Club. At the same playdowns, three boys' teams won berths, Team Parkinson (Comox/Qualicum/Parksville), Team  Morrill (Parksville) and Team Curtis (Comox/Campbell River).
The two U18 teams to have earned their spots for the U18 championships at an open playdown in Kamloops in December were Team Tao (Richmond/Vancouver/Port Moody) and Team Buchy (Kimberley/Kelowna/Delta Thistle).Members from both of those teams competing at Junior nationals held in Langley in January.
The 2020 BC U18 Curling Championships will be taking place from Mar. 17-22 at Parksville Curling Club on Vancouver Island.
Scores, rosters and schedules from all of the 2019-20 playdowns and BC Championships can be found at http://playdowns.curlbc.ca. An event site for Parksville can be found at https://www.curlbc.ca/parksville-2020/
The winners of the event will compete in Sudbury, Ont., at nationals. The Canadian championships are scheduled for April 21-26, and will be co-hosted by the Idylwylde Golf and Country Club and the Gerry McCrory Countryside Sports Complex
Subscribe to our newsletter
Receive the latest news updates, tournaments, programs, services and discounts.