2023 BC U18 Curling Championships Draw 9 Recap
December 31, 2022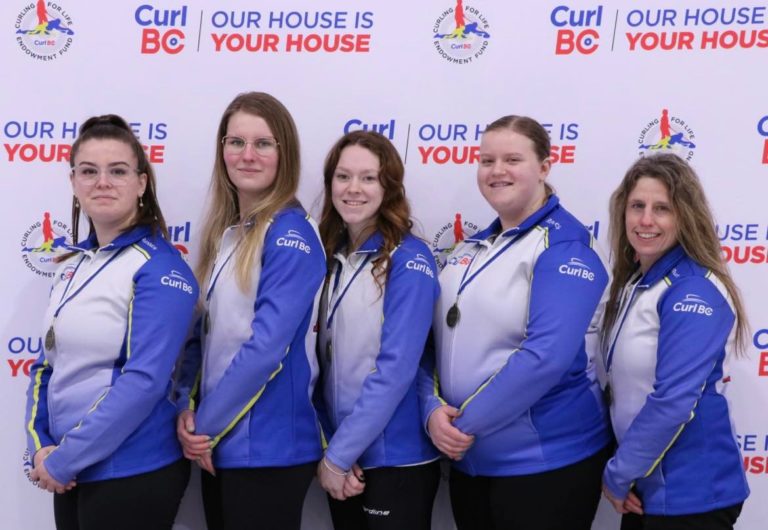 Draw 9 of the 2023 BC U18 Curling Championships saw the conclusion of the girls' competition as the gold medal game was played between Team Hafeli from the Kamloops Curling Club and Team Duncan from the Comox, Duncan, Vancouver and Port Moody Curling Club's. While both teams have already qualified for the 2023 Canadian U18 Nationals in Timmins, Ontario, it was a battle for the 2023 BC U18 Girls' Championship and the coveted Hearts that go along with winning any provincial championship that leads to a Curling Canada National Championship.
These two teams did not meet in the preliminary round however they do know each other very well thanks to their experience training, developing and competing on the BC Junior Curling Tour along with competing in previous U15, BC Winter Games, U18 and U21 Championships.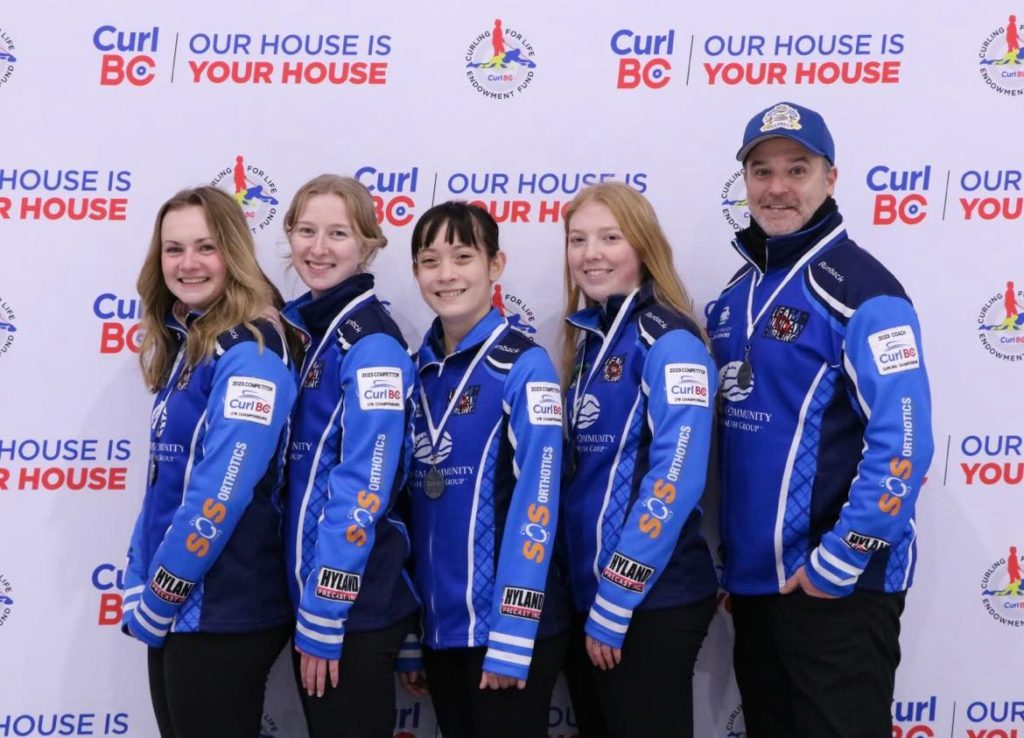 The game opened with scores of two by both teams in the 1st and 3rd ends. The 2nd and 4th ends were successfully blanked by both teams respectively.  Team Hafeli was able to force Team Duncan to one in 5th end, giving the girls from the Kamloops Curling Club hammer going into the all important 6th end.  They made no mistake and capitalised with a score of 2 in the 6th end that was the first time they led all game. Team Hafeli continued to apply pressure in the 7th end resulting in a steal of 2. Team Duncan were resilient, but were ultimately run out of rocks in the 8th end to make the 2023 BC U18 Girls' Final Score 6-3 in favour of Team Hafeli.
In Timmins, Team BC 1 will be represented by Team Hafeli (Skip: Holly Hafeli, Third: Jorja Kopytko, Second: Eryn Czirfusz, Lead: Natalie Hafeli and Coach: Monica Makar
Team BC 2 will be represented by Team Skip: Keelie Duncan, Third: Carley Hardie, Second: Ashley Fenton, Lead: Meredith McCullum, Coach: Adam Duncan
Catch replays of the 2023 BC U18 Championships including medal ceremony presentations on the Curl BC YouTube page: Curl BC – YouTube.
This BC Championship is funded in part by a grant from viaSport BC and the Province of British Columbia through the Hosting BC program.
Subscribe to our newsletter
Receive the latest news updates, tournaments, programs, services and discounts.