We're hiring! Curl BC is looking for a Competitions Manager
April 27, 2023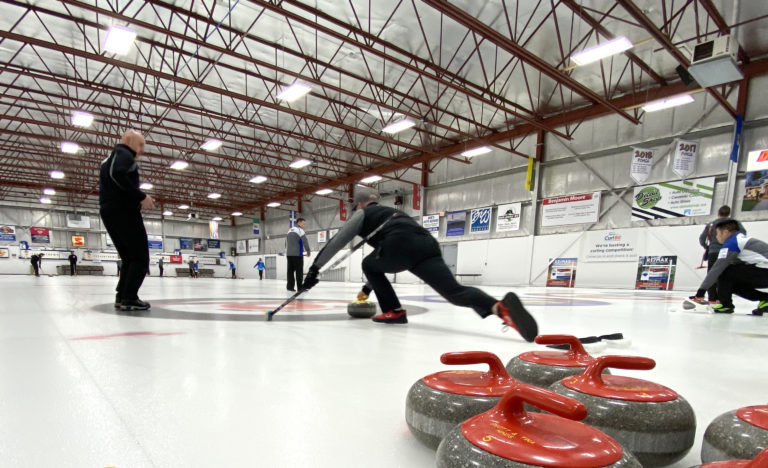 Ever think of making a career out of curling? Curl BC is looking for a Competitions Manager. It's a position which combines organizational skills and management experience, and it's a crucial part of our provincial playdown and championship system.
Job Description
The Competitions Manager is responsible for managing Curl BC's Performance and Participation related competitions, including BC Championships, open playdowns and BC Games zones.
Qualifications
A degree or related diploma
A background in curling with strong technical curling knowledge
3-5 years of relevant experience
Event management experience including presentation for televised events
Strong computer skills (Word, Excel, Outlook, Pay Pal, conference software, WordPress)
Understanding of the Long-Term Curler Development model.
Excellent interpersonal and communication skills
Strong organizational abilities
Ability to meet deadlines
Proven team player and ability to manage others
Strong attention to detail
Ability to manage demands around scheduling
Time management skills
Conflict resolution skills
Understanding of draws
Major Areas of Responsibility:
Competitions
Oversee all Curl BC competitions
Maintain and assist in the development of templates and standard practices for Curl BC events
Work closely with Provincial Officiating Coordinator, Provincial Ice Tech and Equipment Coordinator to ensure all aspects pertaining to competitions are met
Communicate with and provide support for local organizing committees
Work closely with Curl BC Governors in their role as BC Championship liaisons
Responsible for coordinating logistical details of BC teams advancing to National events
Complete grant applications for event hosting (Hosting BC) in a timely and efficient manner
Negotiate agreements with host sites and ensure they are established at least a year in advance
Manage the competitions section of the Board Policy Registry and Curl BC's Strategic and Operational Plans
Multi-Sport Games
Arrange playdowns for BC Winter Games every second year
Arrange qualifying system for Canada Winter Games every fourth year
High Performance Program
Collaborate with other staff on the Implementation of the Long-Term Curler Development model (LTCD)
Other
Co-Chair of Curl BC's Competitions Committee
Curl BC liaison for the BC Curling Tours – Juniors, Men and Women
To apply, please send a cover letter and résumé to sbraley@curlbc.ca
Application deadline is June 12, 2023.
Subscribe to our newsletter
Receive the latest news updates, tournaments, programs, services and discounts.