Welcome to the team
March 31, 2021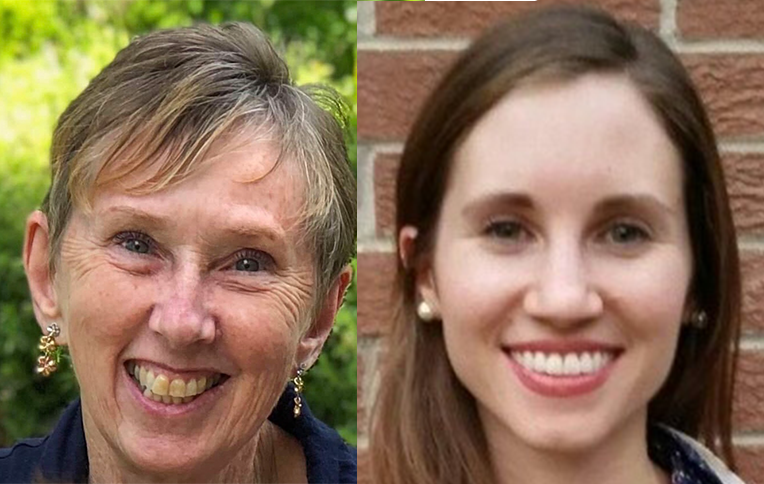 Curl BC welcomes two new regional governors to the Curl BC board.
Terry Phillips is the new Region 5&6 Governor. Phillips, from Prince George, is a long-time recreational curler and a volunteer for Curl BC.
Phillips will represent the north of the province as regional governor for a two-year term. The clubs in her region include those in northern BC stretching from Prince Rupert in the west and Fort Nelson in the northeast and into the Cariboo including Williams Lake and 100 Mile House.
Phillips said that being a Region 5 Curl BC Regional Rep has given her some great experience.  "I feel the experience will be advantageous to serving as a Governor. I am eager for the opportunity and am looking forward to working with the board, Curl BC, and our curling clubs to build and promote curling as an exciting life-long sport."
The other new regional governor is Morgan Lypka from Kimberley, BC. Lypka will represent clubs in Region 1&2 on the Curl BC board for a two-year term. She is a Professional Engineer working for Teck and a passionate advocate for curling.
She said: "As a young child I was fortunate enough to join some fun annual bonspiels alongside my parents, and my love for the sport has grown from there. Getting to serve on the board of something that I am passionate about and something that brings so much joy, spirit and camaraderie to communities in B.C. is a gift."
She added: "I'm very excited to fill this role, and I look forward to getting to know and getting involved with the broader BC curling community."
Lypka will represent the clubs in the East and West Kootenays.
A new regional governor for Vancouver Island has not been secured because no one has stepped forward to fill the role.
The board can choose to appoint someone to the position after the AGM on June 12.
Subscribe to our newsletter
Receive the latest news updates, tournaments, programs, services and discounts.