Welcome to Amanda Wong
September 26, 2022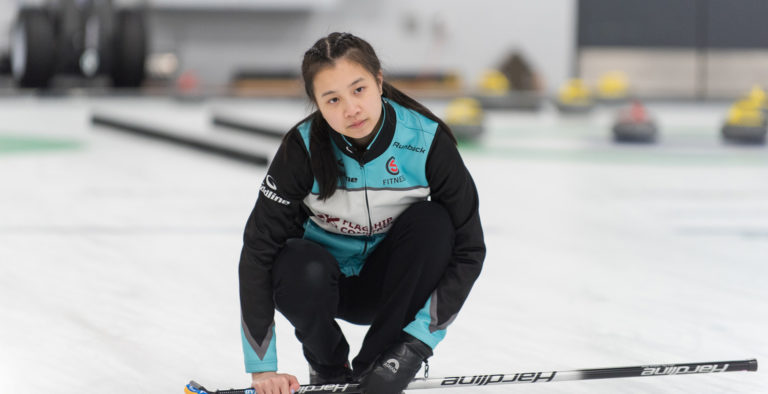 Curl BC is happy to announce the hiring of Amanda Wong as its new part-time Social Media Assistant.
As a former U21 competitor, Junior Curling Tour competitor, and co-founder of the UBC Curling Club, Amanda knows her stuff when it comes to the roaring game. Well-seasoned in social media and graphic design, she's served as creative director for UBC Ascend, a non-profit pan-Asian organization for business professionals., and she's also handled event operations and logistics for the RBC GranFondo cycling event, which saw 7,000 cyclists ride from Stanley Park to Whistler.
"I look forward to helping bring people together to create an inclusive and exceptional curling community in BC," said Amanda, "and I'm very excited to bring my creativity, organization, and desire to build our sport to the Curl BC team."
Curl BC's CEO, Scott Braley, said "We're so pleased to have Amanda join our team. Her experience, impressive portfolio, and enthusiasm will really help us get our message out—we know she'll hit the ground running and do great things with our social media."
Welcome aboard, Amanda! We're so happy to have you with us!
Subscribe to our newsletter
Receive the latest news updates, tournaments, programs, services and discounts.