VCC-MCC collaboration the start of a beautiful friendship
July 12, 2023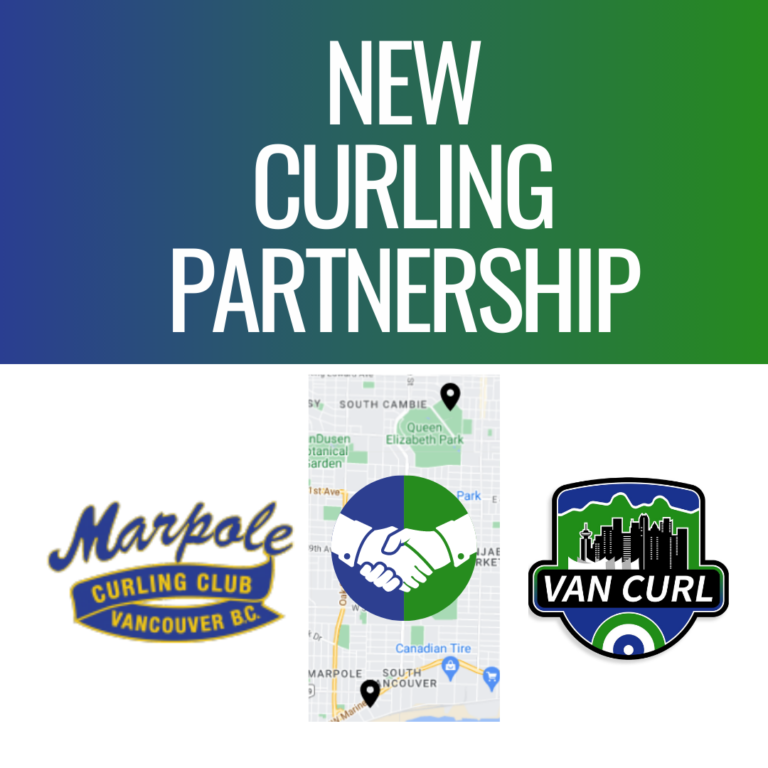 Taking advantage of their close proximity, the Vancouver Curling Club (VCC) and the Marpole Curling Club (MCC) have announced the two clubs will be operating together. 
Effective July 11, 2023, the agreement will create a centralized management for the two clubs, with day-to-day operations—ice, minor facility maintenance, lounge, rentals, programs, club-run leagues and administration—being conducted by a VCC Staff Team. A Steering committee, made up of three VCC and three MCC members, will work in concert with both organizations boards/leadership and the staff team to guide the success of the agreement. 
This collaborative effort will create robust curling programs, encourage growth, deliver meaningful curling and social experiences, and help provide a solid future for both clubs to grow and prosper. "The vision of the VCC is to be a leader in community-focused curling, and I believe this partnership is the embodiment of our organization's commitment to growing access to curling experiences for our community," said Andrew Forshner, VCC President. 
Likewise, there is considerable excitement at Marpole. "As MCC President I believe in this partnership with VCC.  I feel this partnership will show the curling community that we want to grow the sport for all curlers, as we can come together to learn from each other.   It is my sincere hope that this new direction will enhance curling, for both clubs, and for curling in general." remarked Rebecca Gibbons, the MCC president. 
The leadership and staff of both clubs are clearly bullish on the idea of cooperation, realizing that that the only impediments to success are concepts like "That'll never work…" and "We've never done it that way before". 
"Innovation flourishes by embracing 'that will never work' challenges, unlocking uncharted creativity, cultivating efficiency, and crafting remarkable customer experiences," says VCC general manager Patrick Prade. "Our operations team look forward to the challenges and opportunities before us to best support the sport of Curling and our community." 
The partnership will be a boon for members of both facilities, opening up ice availability and increasing the quality and variety of programs offered while maintaining the important traditions and personality of each club. 
With this partnership comes career opportunitities to support the operations of this partnershp for the 2023-24 season. Visit here for a full list of available roles.
Subscribe to our newsletter
Receive the latest news updates, tournaments, programs, services and discounts.