U18 Championship brings the heat to Delta
December 29, 2021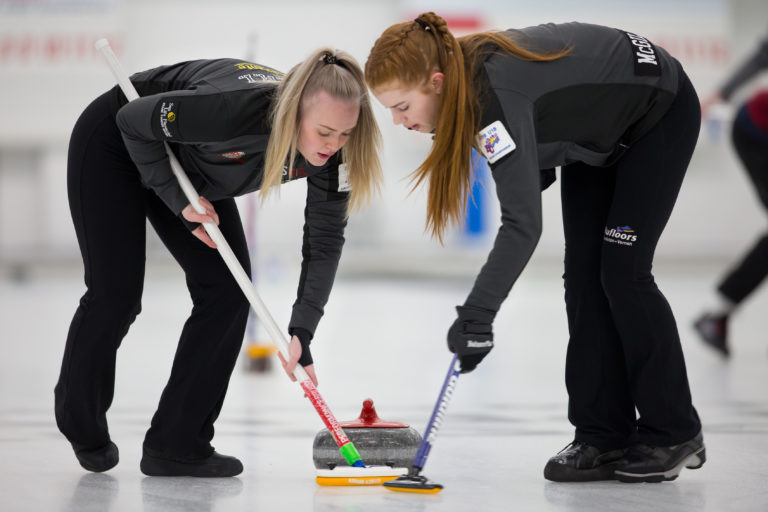 Despite sub-zero temperatures outside, the Delta Thistle Curling Club is about to heat up as the 2022 BC U18 championships roll into town today.
Created for curlers 17 and under, the U18 championship will see six girls' teams and five boys' teams will take to the ice in five round-robin draws, followed by three playoff draws, and the finals next Sunday. The first games start at 3:00pm today.
The six girls' teams competing will be:
TEAM BOWLES
Emily Bowles, skip
Meredith Cole, third
Keira McCoy, second
Chelsea Taylor, lead
Christopher Summers, coach
TEAM HAFELI
Holly Hafeli, skip
Jorja Kopytko, third
Eryn Czirfusz, second
Natalie Hafeli, lead
Monica Makar, coach
TEAM REMPLE
Hannah Rempel, skip
Ella Casparis, third
Megan Rempel, second
Lauren Cochrane, lead
Wendy Cseke, coach
TEAM RICHARDS
Gracelyn Richards, skip
Keelie Duncan, third
Grace McCusker, second
Carley Hardie, lead
Adam Duncan, coach
TEAM WHEATCROFT
Amy Wheatcroft, skip
Ashley Dezura, third
Brook Aleksic, second
Hannah Smeed, lead
Diane Dezura, coach
TEAM WONG
Bryelle Wong, skip
Morgan Bowles, third
Taylor Bowles, second
Alexis Nguyen, lead
Len Chong, coach
And the five boys' teams are:
TEAM BALLARD
Preston Ballard, Skip
Peter Sheridan, Third
Neil Imada, second
Ryder Tymich, Lead
Craig & Karen Lepine, coaches
TEAM FENTON
Adam Fenton, skip
Alex Duncan-Wu, third
Wesley Wu, lead
Fuji Miki, coach
TEAM KIM
Stephen Kim, skip
Esteban Gallo, third
Taj McKenzie, second
Noah Kostrzycki, lead
Ed Holland, coach
TEAM PARKINSON
Chris Parkinson, skip
Jackson Nowak, third
Connor Litton, second
Christian Klein-Beekman, lead
Bob Lee, coach
TEAM TAM
Adrian Tam, skip
Ethan Chiu, third
James Lam, second
Evan Fenton, lead
Ken Krause, coach
The championships conclude with finals at 9:00am (boys) and 2:00pm (girls) on January 2nd. Winners will go on to the Curling Canada U18 National Championship, which takes place February 14-20, 2022, in Timmins, ON.
Subscribe to our newsletter
Receive the latest news updates, tournaments, programs, services and discounts.