Tributes to Bernice Mulock
April 08, 2021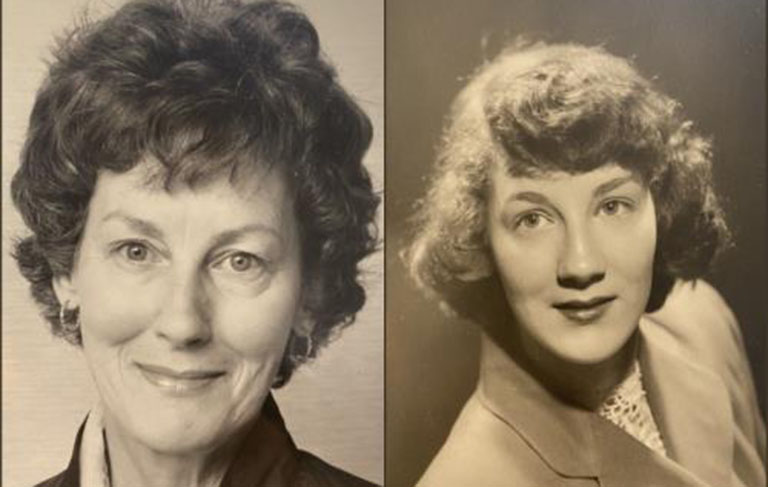 A dedicated curling volunteer and respected member of the North Shore community has passed away.
Bernice Mulock passed away in February with her husband Ed by her side.
Mulock and her husband Ed were founding members of the North Shore Winter Club (NSWC) and Bernice served as the first female president in 1983 and 1984. The NSWC was a big part of the family's life and they loved the club.
She was a passionate curler but also swam, played tennis and played duplicate bridge at the club.
In 1982, after winning the BC Senior Women's Curling Championships, Mulock's team represented BC at the Canadian Senior Curling Championships in Montreal where they tied for second place.
In 1988 Mulock chaired the Canadian Pepsi Junior Curling Championships hosted by the NSWC. The legacy from that event was a scholarship fund that provided $1,000 scholarships each year to any North Shore junior curler.
In 2015, Mulock was the Curl BC Pat Kennedy Award winner for her volunteer service over many years.
Curl BC CEO Scott Braley said: "Bernice was a leader who led with class and dignity. I had the good fortune to speak with her many times over the years and she was always positive and supportive despite the loss of a curling facility on the North Shore."
Liz Goldenberg, the former manager of the curling club at NSWC, said: "Bernice was, to me, the epitome of a true club volunteer. Our curling community has lost an ambassador for our sport."
Always active in the North Shore community, she was secretary of the North Shore Safety Council and the North Shore Soccer Association, and was the Referee Assignor for North and West Vancouver soccer fields for many, many years.
She will be missed by the St. Agnes Church community, of which she was a very dedicated member since 1957.
Those who knew Mulock will remember her as a remarkably strong, bright, loving woman, who was very proud of her family and their accomplishments.
She was predeceased by her son Paul (Marilyn). She will be missed by her husband, Ed; sons, Ned (Cindy) and Jeff (Mary Beth); grandchildren, Tyson (Jenna), T.J. (Brittany), Jessica, Allison, and Miranda (Nak); great-grandchildren, Krew, Penn, and Calla; brothers, Keith and Murray; sister, Madeline; step-grandchildren and great-grandchildren; and many other relatives in British Columbia, New Brunswick, Nova Scotia, Ontario, and Ireland.
A service will be held at St. Agnes Church in the fall of 2021.
For more visit: https://www.legacy.com/obituaries/nsnews/obituary.aspx?n=bernice-m-mulock&pid=197833870 
Subscribe to our newsletter
Receive the latest news updates, tournaments, programs, services and discounts.