Tickets on sale now for 2023 BC curling championships in Chilliwack, featuring the return of Teams Corryn Brown and Brent Pierce
November 08, 2022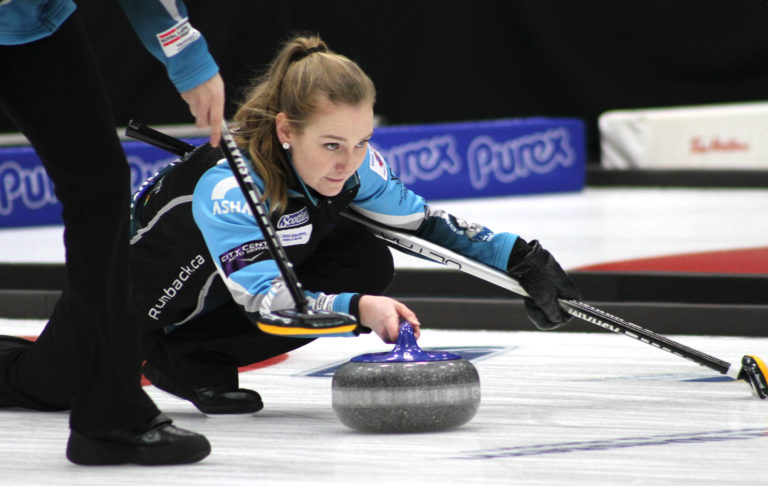 Through one seed or another, Team Corryn Brown is going to the 2023 BC Scotties come January.
The talented rink from Kamloops has currently qualified for the provincial women's curling championships, after receiving the "berth spiel" entry as a result of winning the BC Curling Tour's Kamloops Crown of Curling on October 30th. In addition, it looks likely Team Brown will be a recipient of a CTRS or BC CTRS berth into the 2023 BC Scotties (Team Brown currently holds the second-place spot, and has more than twice the points of their nearest challenger).
"We are thrilled to have won the Kamloops Crown of Curling at our home club," says skip Corryn Brown, "in front of our friends and family, and to have secured our spot in the 2023 BC Scotties Championship. We looking forward to competing against BC's best in Chilliwack in January!"
Team Brown, which also features third Erin Pincott, second Dezaray Hawes, and lead Samantha Fisher, is no stranger to the provincial Women's Championship. They won the BC Scotties in 2020, and in 2021—when the event was cancelled due to COVID-19—they were chosen to represent British Columbia in the national Scotties.
Last year's women's champions, Team Arsenault, with world curling champions Mary-Anne Arsenault (skip), Jeanna Schraeder (third), Sasha Carter (second), and Renee Simons (lead) have decided to not defend their title. Curl BC wishes them them the best of luck as they move on to other endeavors!
The 2022 men's champions, Team Brent Pierce—Brent Pierce (skip), Jeff Richard (third) Jared Kolomaya (second), and Nick Meister (lead)—will also be headed to the 2023 event, as defending champions receive an automatic bye.
Both championship events, which run concurrently from January 10th to 15th, 2023, with take place at the Chilliwack Curling Club.
Don't miss out on what promises to be THE curling event of the year! Tickets are now on sale and available at:
https://www.eventbrite.ca/e/2023-bc-scotties-presented-by-best-western-and-2023-bc-mens-tickets-429920964177
Subscribe to our newsletter
Receive the latest news updates, tournaments, programs, services and discounts.