Three new board members join Curl BC after AGM
June 21, 2019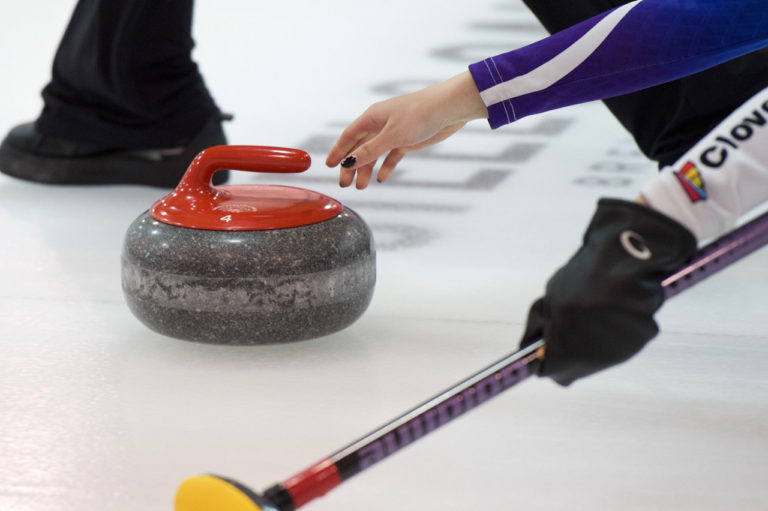 June 14, 2019 by Rebecca Connop Price ·
Three new board members have joined Curl BC following the 2019 AGM. Two of the board members were elected by their regions to join the board, while a third was nominated by the current board to sit as a Governor at Large.
Marg McKenzie joined the board after members from the Kootenays (Region 1&2) chose her to sit on the board as a Regional Governor for a two-year term. Marg is a member at Castlegar Curling Club. Burga Anderson joined the board after members from the North (Region 5&6) chose her to sit on the board as a Regional Governor for a two-year term. Burga curls at Terrace Curling Club.
Meanwhile, Neil Campbell, from Victoria Curling Club, was named as one of the Governors at Large to sit on the Curl BC board. Neil is the current President of Victoria Curling Club but will be leaving that position. Another Curl BC Governor, Keith Switzer, was elected to an initial one-year term last year, and has been re-elected for a two-year term. Keith is a member of Vancouver and Richmond Curling Clubs.
The Curl BC Board is also welcoming the return of Teri Palynchuk, from Nanaimo, who was re-elected by Regions 8,9&10 to sit on the Board for two years as a Regional Governor.
Curl BC thanks Tracey Amy from Region 1&2 and Gord Judzentis from Region 5&6 for their service to curling in BC. Tracey, a member at Cranbrook Curling Centre, was on the board for two years, and Gord, from Smithers, was on the board for two consecutive years but was previously on the board for 10 years.
Following the AGM, the board members re-elected Peter Muir to chair the board. Teri Palynchuk and Neil Campbell will sit as vice chairs. Along with the chair of the Finance & Audit Committee, they will form the board executive.
The board for the 2019-20 season can be viewed at Board & Governance.
The AGM, which took place at Kamloops Curling Club on June 8, also saw members agree to a special resolution to raise borrowing limits not requiring membership approval. This has resulted in a bylaw change to bylaw 62. The updated bylaws can be found here..
On June 7, the board voted to approve a new policy document, which is now available on the Curl BC website. The policy document has been split into a Board Policy Registry and a separate Board Ancillary Policies and Procedures Manual.
Subscribe to our newsletter
Receive the latest news updates, tournaments, programs, services and discounts.