This week's zone qualifiers set the stage for curling in the 2022 BC Winter Games in Vernon
January 20, 2023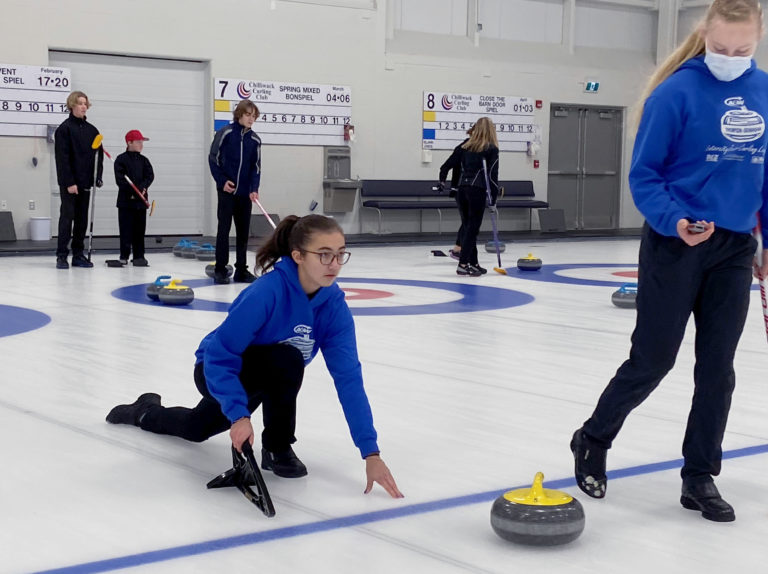 After a one-year postponement due to COVID-19, the 2022 BC Winter games are back, taking place in Vernon from March 23 to 26, 2023. Up to 1,800 participants age 16 and under are expected, and will compete across 17 different winter sports including curling.
In order to make it to the games, however, youth curlers will have to make it through a number of zone qualifiers taking place this weekend in various locations across the province, from January 20th to 22nd, 2023.
Several teams have received direct entries to the BC Winter Games in Vernon due to only one team entering the zone qualifiers scheduled for this weekend in their respective zones. Team who have qualified directly include:
Zone 1
Girls' Team – Team Bartlett
Boys' Team – Team Reynolds
Zone 2
Boys' Teams- Team Jaeger and Team Beck
Zone 3
Girls' Teams – Team Andrews
Boys' Teams – Team Wardroper
Zone 4
Girls' Teams – Team Norrington
Boys' Teams – Team Chiu
Zone 7
Girls' Teams – Team Feduniak
Zone 8
Girls' Teams – Team Jones
Boys' Teams – Team Wilson
For the youth athletes still required to playdown this weekend, these zone qualifiers will be many competitors first competitive experience leading to a multi-sport games event. In each qualifier, one successful girls' team or one successful boys' team will earn the chance to serve as their zone's representatives at BC Winter Games in Vernon.
The 5 upcoming BC Winter Games Zone Qualifiers Live Scoring links are listed below, along with participating boys' and girls' teams. Stay tuned into the action all weekend long below or pop by one of our host facilities to watch BC next generation of athletes compete.
Zone 2 – Girls Qualifiers Hosted by the Enderby Curling Club
Girls' Teams – Team Rempel, Team Allen, Team Arndt – Live Scoring
Zone 5 – Hosted by the Royal City Curling Club
Girls' Teams – Team Yip, Team Fitzgibbon – Live Scoring
Boys' Teams – Team Wong, Team Moi – Live Scoring
Royal City Curling Club is pleased to be livestreaming all games played on sheet 3 at the link below:
Royal City Curling Club YouTube Channel

Zone 6 – Hosted by the Cowichan Rocks Curling Club
Boys' Teams – Team Buckham, Team Shelin – Live Scoring
Good luck and good curling to all the competitors!
Subscribe to our newsletter
Receive the latest news updates, tournaments, programs, services and discounts.