The Island Shootout – Second Tour Victory for Montgomery; Team Ryan Secures Berth
November 14, 2023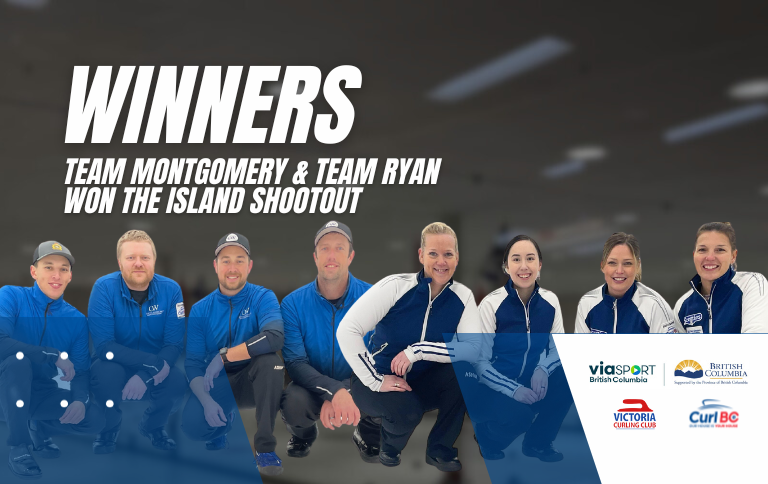 The Island Shootout, the fourth event in the BC Curling Tour's 2023 season, unfolded at the Victoria Curling Club from November 10 to 13.
In the Men's Final, Team Montgomery defeated Team Kleibrink with a resounding 12-4 victory. This marks Team Montgomery's second triumph in the BC Curling Tour this season. Both teams had already secured berths to the 2024 BC Men's Championships in previous Tour events, and as such, no additional berths were awarded at the Island Shootout.
Meanwhile, in the Women's Final, Team Ryan emerged victorious against Team Bowles with a final score of 5-3. Team Ryan thus earned a berth to the 2024 Scotties BC Women's Championship, presented by Best Western.
The next BC Curling Tour event, the Dawson Creek Mile 0 Cash Spiel, set to take place from November 24 to 26, 2023, at the Dawson Creek Curling Club. Stay tuned for more information by clicking here.
For the schedule of the BC Curling Tours, including upcoming events and dates, please visit:
For detailed information on the qualification processes for the BC Men's and Women's Championships, please visit:
The BC Curling Tour was funded in part by a grant from viaSport BC and the Province of British Columbia.​
Subscribe to our newsletter
Receive the latest news updates, tournaments, programs, services and discounts.