The Home of Champions welcomes the 2022 BC Curling Club Championships
March 23, 2022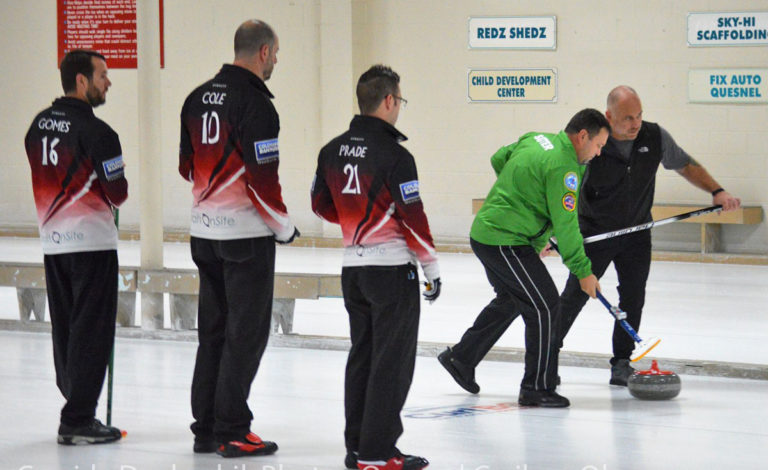 The 2022 BC Curling Club Championships, presented by Original 16, roll into Trail—the Home of Champions—on Thursday, March 24th and there's guaranteed to be some fierce competition and great curling.
Five women's teams and nine men's teams will face off over ten draws, with the final championship games taking place on Sunday, March 27th.
Winners will advance to the 2022 Everest Canadian Curling Club Championships, which will take place November 19-25 at a yet-to-be-announced location.
Women's teams are as follows:
TEAM MEGER
Skip: Sandra Meger
Third: Rose Beauchamp
Second: Mariah Davies
Lead: Rhonda Baldwin
Alternate: Diana Keraiff
Club: Trail
TEAM DENNIS
Skip: Kim Dennis
Third: Heather Beatty
Second: Allison Dentoom
Lead: Jennifer Gauthier
Club: Delta
TEAM ERDOS
Skip: Debbie Erdos
Third: Teri Palynchuk
Second: Kilby Howat
Lead: Linda Torgerson
Alternate: Mary Ellen Konyer
Club: Nanaimo
TEAM DREHER
Skip: Marla Dreher
Third: Kristina Little
Second: Joyce Maloff
Lead: Heather Gingras
Club: Nelson
TEAM HICKS
Skip: Susan Hicks
Third: Randi Ludwar
Second: Michelle Kooznetsoff
Lead: Shelly Van Yzerloo
Alternate: Shawn Bates
Club: Castlegar
And the men's teams are:
TEAM GOMES
Skip: Chris Gomes
Third: Patrick Prade
Second: Brian Cole
Lead: Martin Perry
Club: Vancouver
TEAM SCHMIDT
Skip: Ron Schmidt
Third: Norm Cote
Second: Randy Baert
Lead: Mike Meeres
Club: Comox Valley
TEAM FORREST
Skip: Andrew Forrest
Third: Andrew Gray
Second: Dave Marchant
Lead: Kris Davis
Clubs: Vancouver, Marpole
TEAM LEPINE
Skip: Les Lepine
Third: Alvin Caron
Second: Wolfgang Koban
Lead: Bill Van Beek
Club: Trail
TEAM DEVINE
Skip: Devo Devine
Third: Russ Beauchamp
Second: Kevin Thomas
Lead: Al Bressanutti
Club: Fruitvale
TEAM NEFF
Skip: Brendan Neff
Third: Rob Vlaj
Second: Tanner Mcquarrie
Lead: Evan Doyle
Alternate: Keith Clarke
Club: Nanaimo
TEAM NICHOL
Skip: Myron Nichol
Third: Frank Tressider
Second: Paul Semenoff
Lead: Mike Geisler
Club: Castlegar
TEAM McKENZIE
Skip: James McKenzie
Third: Byron McKenzie
Second: Brad Hildebrand
Lead: Roger May
Club: Castlegar
TEAM HARRIS
Skip: Stu Harris
Third: Dean Lunn
Second: Todd O'Dell
Lead: Rhett Hildenbrandt
Club: Cloverdale
(photo courtesy of Cassidy Dankochik, Quesnel Cariboo Observer)
Subscribe to our newsletter
Receive the latest news updates, tournaments, programs, services and discounts.