Teams Ryan, Abe take home the gold at the Abbotsford Driving Force Decks Cashspiel
October 17, 2022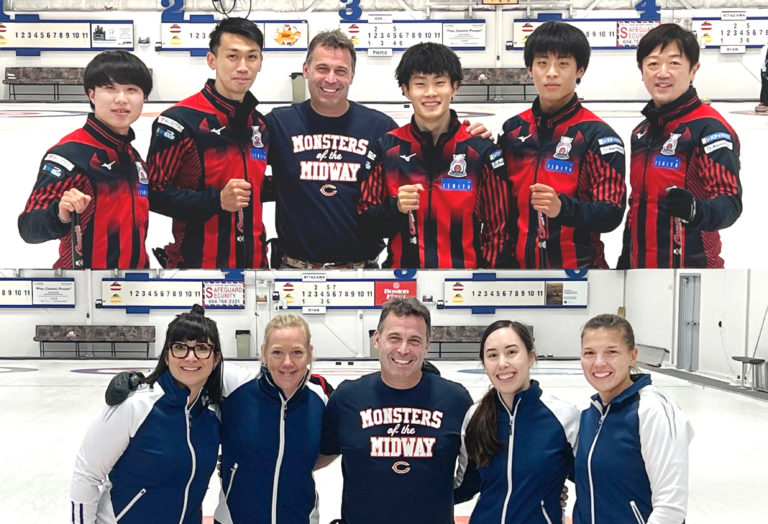 It was a weekend of great curling at the Abbotsford Curling Club for the 2022 Driving Force Decks International Cashspiel. This weekend featured the  second event of the six women's and seven men's events scheduled on the 2022-23  BC Curling Tour. The province wide-tour is geared towards supporting member facilities hosting competitive events in BC.  The tour promotes BC's U18, U21, U25, Competitive , High-performance and Senior teams competing against and testing their skills against the world-class teams travelling to BC to compete.
In all, ten women's teams and sixteen men's teams from Canada, the United States, Korea, and Japan competed for a $13,000 purse.
When the dust settled after women's pool play, a tie-breaker game was required to see which six  teams would advance to the playoff round.  In the women's quarter-finals Team Gushulak defeated Team Buchy and Team Kitazawa defeated Team Cowan.  In the semi-finals, Maple Ridge's Team Kristen Ryan defeated Vernon's Team Diane Gushulak 6-4, and Japan's Team Ikue Kitazawa dominated Victoria's Team Taylor Reese-Hansen in a 7-0 win. Moving on to the finals, the women's championship game saw a real nail-biter with the score see-sawing over eight ends before Team Ryan—with hammer—managed to score 2 in 8 with a draw to the four foot.
The Men's playoff picture featured six of BC's heavy hitters and two of Japan's top teams  battling it out on the ice in the quarter-finals. The round of 8 was the end of the line for  Team Jacques Gauthier, Team Cameron de Jong, Team Sebastien Robillard and Team Paul Cseke (The Islanders).
In the men's semi-final, Team Brent Pierce was triumphant over Team Cody Tanaka 6-2, and Team Abe blanked Team Riku Yanigasawa 6-0 in a battle of national teams from Japan. The men's final saw a similar back-and-forth to the women's, with the lead switching hands multiple times over the course of the game. In the end, Team Abe emerged victorious with the same score as in the women's final—7-6, making their last shot for the win.
Subscribe to our newsletter
Receive the latest news updates, tournaments, programs, services and discounts.