Teams Richards and Kent crowned champs at Anita Cochrane Memorial Junior Cashpiel
September 30, 2021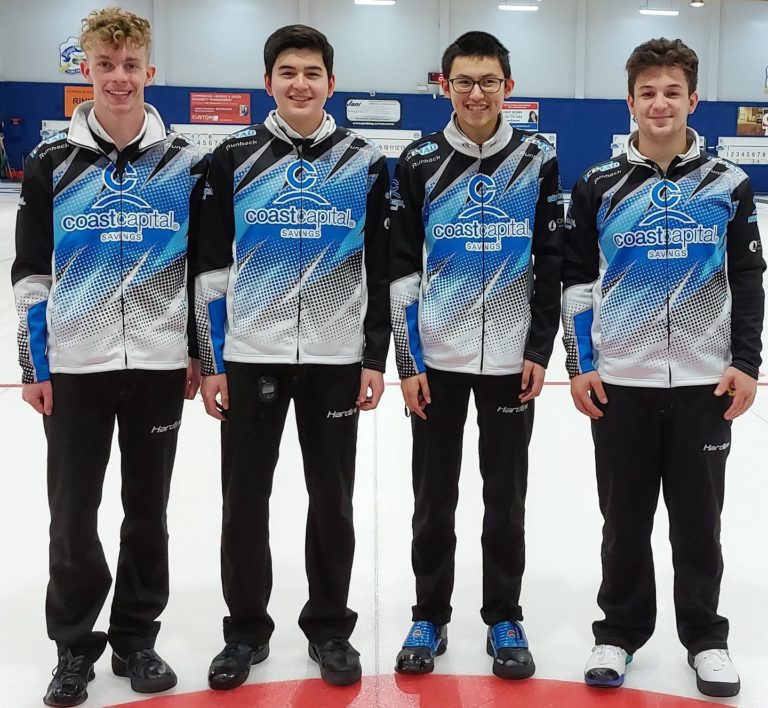 The Anita Cochrane Memorial Junior cashpiel, the first event of the 2021-22 BC Junior Curling Tour Season, made for some exciting times at the Royal City Curling Club last weekend. The event featured U21 Junior Women's and Men's teams made up of athletes from Curl BC Zones 1 to 7.
Click the following links to see results from last weekends Junior Women's and Junior Men's events. The points earned this weekend will be updated on the BCJCT website beginning October 14th, 2021.
From a field of 12 girls' teams, Team Richards—made up of skip Gracelyn Richards, Third Keelie Duncan, Second Grace McCusker, and lead Carley Hardie—emerged victorious after defeating Team Kaila Buchey in the final.
Team Kent—with skip Connor Kent, Third Toby Mills, Second Daniel Dabiri, and lead Michael Nunn—triumphed on the 7-team boys' side, with a final win over Team Connor Deane.
Cumulated results from events on the BCJCT will be used to seed teams at the 2022 Open Junior Women's and 2022 Open Junior Men's BC Championships
The event is named in memory of Anita Cochrane, who was a high-performance athlete, coach, and ambassador for the sport of curling. She represented BC in the 2009 Canadian Mixed Championship, where she earned the Sportsmanship Award.
Subscribe to our newsletter
Receive the latest news updates, tournaments, programs, services and discounts.