Teams Jackson-Baier, Yanagisawa triumphant at King Cash
December 05, 2022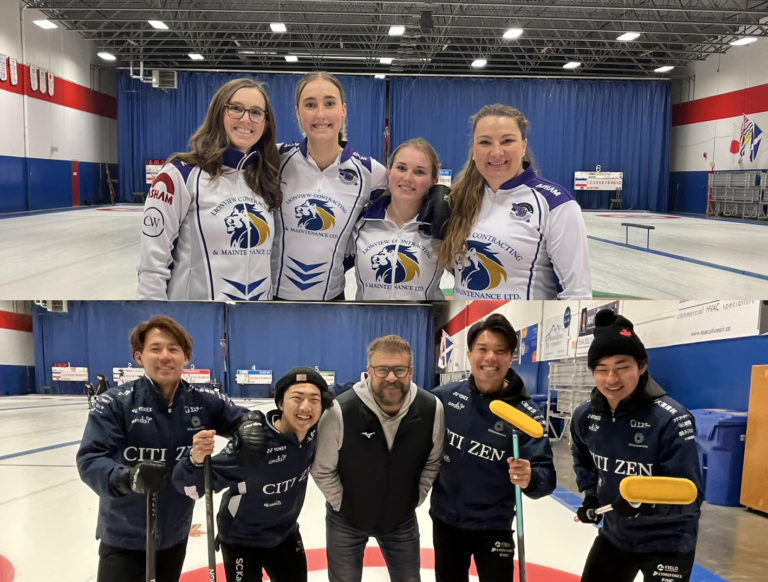 The 2022 BC Curling Tour came to a close this past weekend, with the King Cash Spiel which took place at the Golden Ears Winter Club In Maple Ridge from December 2bd to 4th.
In all, sixteen men's teams and ten women's teams took to the ice, in pursuit of an $11,000 purse and a $4,000 prize for first place.
The event featured many notable men's teams, including the 2022 BC Men's champion Team Brent Pierce, former King Cash winners Team Team Sebastien Robillard, and the winners of last week's Mile Zero Cashpiel in Dawson Creek, Team Morozumi from Japan, as well as other rinks from the United States and Japan. The women's side of the competition also featured some big names, including former King Cash champs Team Diane Gushulak and Team Taylor Reese-Hanson.
The preliminary draws, which were held in round robin-pools format, saw some heated action and great play. When the dust had settled, just eight teams headed in the playoffs.
In the men's quarter-finals, Team Riku Yanagisawa defeated Team Cameron de Jong 7-6; Team Jason Montgomery topped Team Nicholas Connolly 6-4; Team Pierce beat Team Robillard 6-12; and Team Morozumi was victorious over Team Cody Tanaka 6-5. The semi-finals saw Team Pierce dispatch Team Moruzumi 6-5, and Team Yanagisawa triumphant over Team Montgomery 7-3.
The men's final saw Team Pierce fast out of the gate to score a point, but Team Yanagisawa, who had hammer, was quick to build up an insurmountable wall with a four-point fourth, and ending the game over handshakes.
On the women's side, preliminary play saw six teams eliminated, with four teams headed into battle at the semi-finals. There, Team Steph Jackson-Baier dispatched Team Diane Gushulak 6-3, And Team Shawna Jensen overcame Team Hailey Birnie 4-3.
The women's final was another case of a team building up an insurmountable wall of points, with Team Jackson-Baier running up seven points to Team Jenson's three by the end of the sixth, ending the game early.
This event wass funded, or funded in part, by viaSport BC and the Province of British Columbia.
Subscribe to our newsletter
Receive the latest news updates, tournaments, programs, services and discounts.