Team Yusuke Morozumi wins 50th Annual Mile Zero Cashspiel in Dawson Creek
November 28, 2022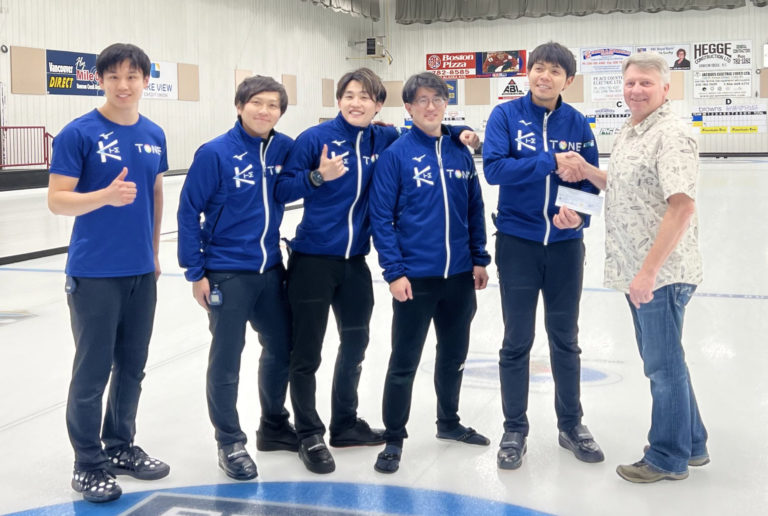 The Dawson Creek Curling Club was the site of some major curling action this past weekend, with thirty-nine teams competing across five events—Competitive, Challenge, Junior, and Special Olympics—at the 50th Annual Mile Zero Cashpiel.
With a purse of more than $50,000, the weekend saw some top-notch curling, exciting games, close calls, and thrilling wins.
In the competitive event, Team Yusuke Morozumi of Karuizawa, Japan dominated from the get-go, going 6-1 over the course of the weekend. During the playoffs, they dispatched Team Scott Webb of Grande Prairie 7-2 and Team Paul Cseke of Victoria 6-5; in the final, they defeated Team Riku Yangisawa of Japan 4-3 in a tightly-wound match-up.
While Team Morozumi walked away with the grand prize of $10,000 after their championship run, their out-of-province status denied them the BC Men's Championship berth this event offered to its winner. As a result, the berth will go to a BC team, to be decided at an open qualifier to be held at the Delta Thistle Curling Club, December 9-11.
Although the money wasn't as big, the action in the Challenge competition was no less exciting. There, Team Clayton Holland took the championship title 6-5 over Team Keri Bruce, after defeating Teams Chris Yungen 9-4 and Neil Miller 7-5 in the playoffs.
The weekend wasn't all hard-boiled competition, however. There were also many chances for fun and fellowship, and a chance for the U18 teams to learn from seasoned veterans like two-time World Junior Champions Team Jacques Gauthier, who gave tips on everything from stretching to rock-throwing.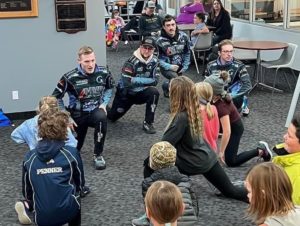 The cashspiel also provided a great opportunity for Curl BC Education and Youth Development Manager Pau Cseke to present The Curl BC Volunteer of the Year award to Dawson Creek Curling Club president Deanna Larson. An integral part of the local curling community, Larson is an exceptional leader, committed, and purposeful—she not only oversaw day-to-day operational matters but piloted the club's complicated lease renewal negotiations with the City of Dawson Creek.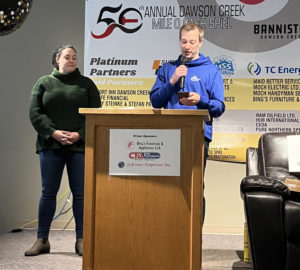 Subscribe to our newsletter
Receive the latest news updates, tournaments, programs, services and discounts.