Team Tardi Victorious in Alberta's Original 16 Tour Bonspiel
November 15, 2021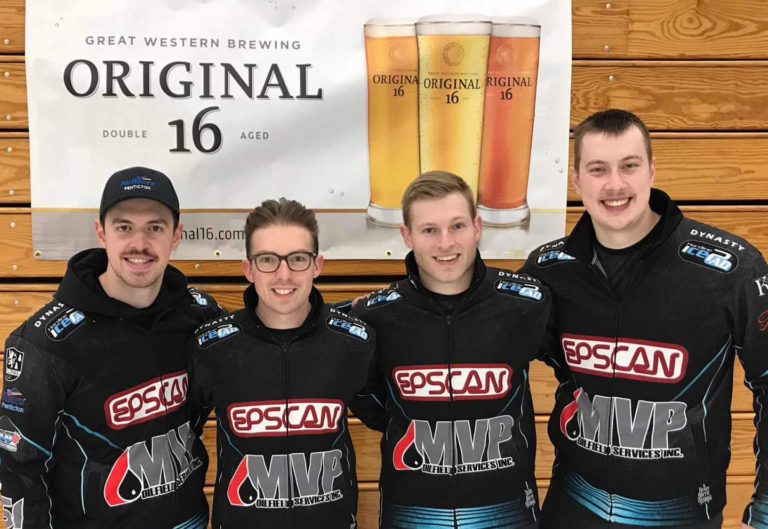 In a hard-fought final game, Team Tyler Tardi emerged victorious in the Original 16 Tour Bonspiel yesterday, taking on and defeating the incumbent champs, Team Jeremy Harty.
The event, which took place in Calgary, AB from November 12-14, saw 24 teams face off in a round robin-pools format for this year's title and a $20,000 purse.
Despite an unsteady start in the qualifying round – two wins and two losses – Team Tardi turned it around in the quarterfinals, defeating Team Mark Watt 8-3. From there, it was a slugfest with Team Aaron Sluchinski, which ended in a 5-4 victory for the BC team.
Even with the loss, Team Sluchinski was able to keep their sense of humour and ribbed Team Tardi on Twitter:
Lost a tight battle to @TeamTardi in the semi of the Original 16 in Calgary.

Their skipper made a filthy nice double to avoid an extra end, bringing out the handshakes. pic.twitter.com/yAF28yCqTI

— Team Sluchinski (@TSluchinski) November 14, 2021
With these results, Team Tardi is getting closer to their twin goals of being the top team on the Canadian Team Ranking System (as determined by points accrued from September 1st,  December 7th, 2021) and punching their ticket to the 2021 BC Men's Championship in Kamloops next January.
Later this week, Team Tardi is off to Red Deer, AB for the Vesta Energy Curling Classic, featuring 28 teams in a triple knockout with a $35,000 purse.
Subscribe to our newsletter
Receive the latest news updates, tournaments, programs, services and discounts.