Team Shantz crowned national champs at 2022 Canadian Masters
November 21, 2022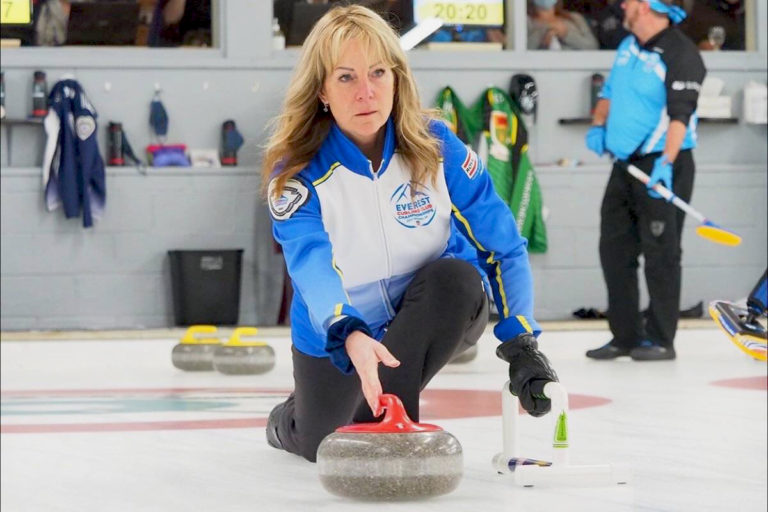 After a year off due to COVID-19, the Canadian Masters Curling Championship has come roaring back, with its 2022 event hosted by the Pembina Curling Club, in Winnipeg, Manitoba.
The competition ran from November 13-20, and featured twelve provincial and territorial women's teams, and fourteen men's teams.
Serving as Team BC were, for the women, Parksville's Team Penny Shantz (Penny Shantz. Skip; Cindy Curtain, third; Shirley Wong, second, and Janet Suter, lead) and, for the men, Duncan's Team Wes Craig (Wes Craig, skip; Ron Schmidt, third; Tony Anslow, second, and Victor Gamble, lead). Both teams are the current BC Masters champions, having captured provincial gold at the Royal City Curling Club in new Westminster last March.
While the round-robin draws saw some fierce competition on both the women's and the men's sides, things really heated up in the championship round.
In the men's semi-finals, Team BC took a 10-2 drubbing by Team Northern Ontario, which relegated them to the bronze medal game. Sadly, that game was also a tough one, with Team Manitoba taking the 7-4 win over handshakes at the end of the seventh.
Over at the women's semi-finals, Team BC fought a close battle with Team Ontario which was tied-up going in the eighth; a BC point took it over the top in the ninth giving Shantz a 5-4 win. This set them up for the final against Team Manitoba (Team Judy Colwell, a local rink from East St. Paul MB), in which Team BC came out of the gate strong, putting three points up on the board in the first end. Despite some solid work by Manitoba it would prove an insurmountable start, propelling the women's Team BC to an 8-4 win and the national  title.
Congratulations to Team Shantz on becoming women's national champions at the 2022 Canadian Masters!
Subscribe to our newsletter
Receive the latest news updates, tournaments, programs, services and discounts.