Team Prince George wins 2023 BC Blind Curling Championship
January 11, 2023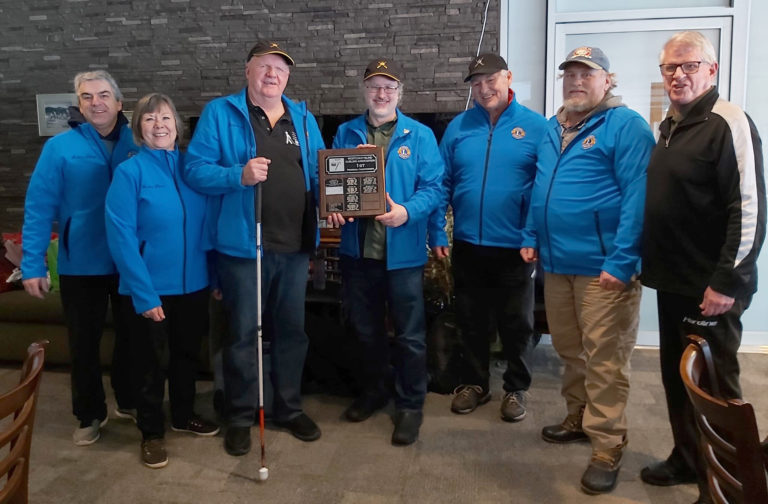 The BC Blind Curling Championship was held in Prince George January 6 and 7th, with four teams competing from Vancouver, Campbell River, Kelowna and Prince George.
The championship was won by the host Prince George team. They now will go to the Western Canada Championships in Winnipeg at the beginning of March representing BC. Congratulations to sighted sweeper Vic Santos, sighted light/broom holder Leona Gervais, Terry Pipkey, Wendel Schwab, Russ Gervais, and Eric Rosen.
Congratulations also go to Vancouver, who came in second place, Campbell River who came in third, and Kelowna, who came in fourth.
Two of the teams curl in leagues at their clubs—Vancouver in a blind curling league, and Prince George in the senior curling league. The Campbell River team is new, having just formed in November of 2022.
The championship was organized by the West Coast Blind Curling Association, and organization set up by Maria Hamilton from the 100 Mile Curling Club. She also served as the official for the championship games.
The association invites any potential visually-impaired curlers in Prince George, Vancouver, Kelowna or Campbell River to visit their Facebook page at https://www.facebook.com/groups/822063015760290, or contact them by email at westcoastblindcurling@gmail.com.
Subscribe to our newsletter
Receive the latest news updates, tournaments, programs, services and discounts.