Team Gerry Austgarden crowned 2022 BC Wheelchair Champions
December 12, 2022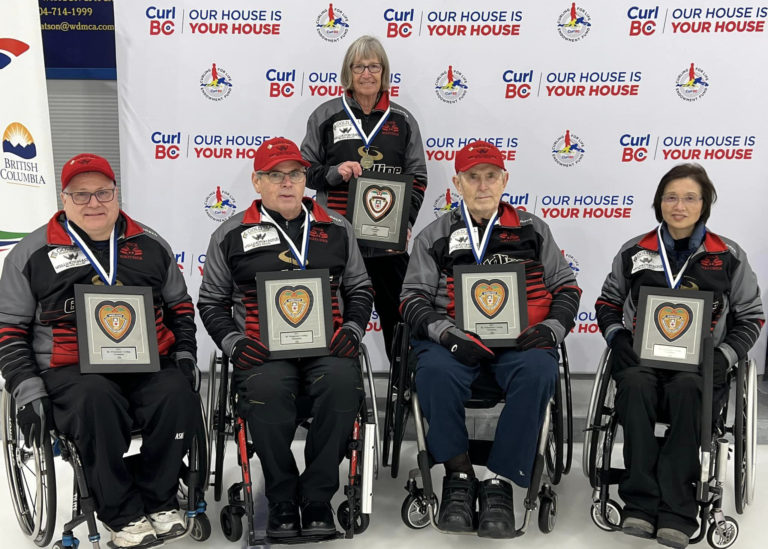 Richmond was the site of some thrilling curling this past weekend, as the 2023 BC Wheelchair Curling championship hit the ice—after a ten-month delay due to COVID-19—at the Richmond Curling Club.
The championship was also notable for being Curl BC's first provincial championship of the 2022-23 curling season.
The event was a best-of-three face-off between Team Macdonald (Bob Mcdonald, skip; Alison Duddy, third; Glen Macdonald, second; and Vince Miele, lead), of Tunnel Town and Cloverdale curling clubs, and Team Austgarden (Gerry Austgarden, skip; Darryl Neighbour, third; Rick Robinson, second; Janice Ing, lead; Sharon Morrison, Coach) of the Richmond and Kelowna curling clubs.
In Draw One, on Saturday, 2020 BC Wheelchair champions Team Macdonald defeated Team Austgarden 7-6 in a hotly contested game which saw the lead flip between teams four times.
In Draw Two, also on Saturday, Team Austgarden turned the tables on Team Macdonald with an 8-1 victory which ended in handshakes at the end of the fourth and pushed the championships to an all-or-nothing third game.
The championship game, which took place on Sunday morning, was another close one, evenly-matched right up until the eighth end, when Team Austgarden scored two, and took a 9-7 victory.
Team Austgarden will now have the opportunity to represent BC at the 2023 Canadian Wheelchair Championships in Moose Jaw, SK. Good luck and good curling to our newest members of Team BC!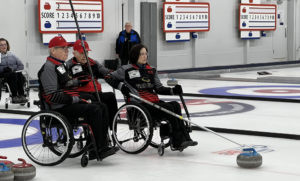 Subscribe to our newsletter
Receive the latest news updates, tournaments, programs, services and discounts.