Team Corryn Brown triumphant in Vernon
October 03, 2022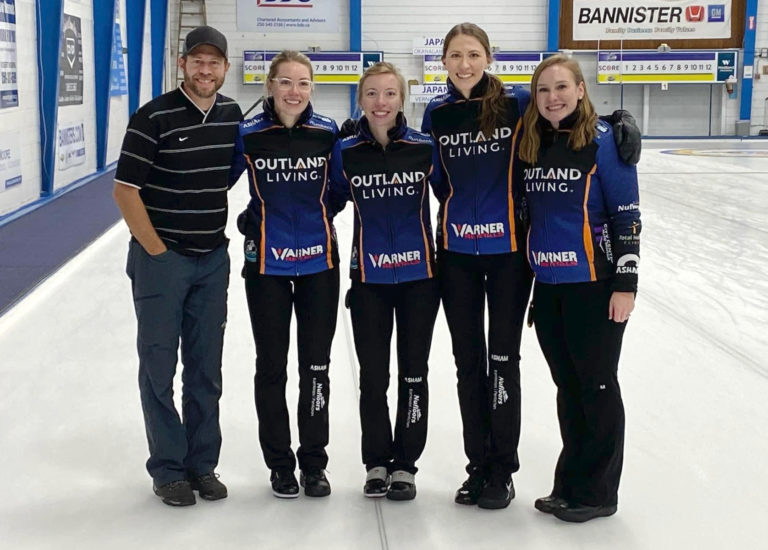 It was a real barnburner at The Prestige Hotels & Resort Curling Classic in Vernon on the weekend. With twelve men's teams and thirteen women's teams duking it out for a $7,000 purse, the BC Curling Tours event saw play that was spirited and tough, with a field featuring top contenders from all over the world.
The big news for BC fans was that Kamloops' own Team Brown took the women's title in a 5-4 championship final over Team Ikue Kitazawa of Japan. Brown was the only BC Women's team in the field to cash a cheque this weekend.
Made up of skip Corryn Borwn, third Erin Pincott, second Dezaray Hawes, and lead Samantha Fisher and Coach Jim Cotter, the quartet had a near-perfect record in the run-up to the championship, defeating Team Lisa Parent of Alberta 10-3, Team  Kitazawa 7-6, Team Sheilla Cowan of BC 8-0, and Team Eun ji Gim of Korea 7-5. Their only loss was a 9-4 tilt against Team Sarah Wark, also of BC.
On the men's side, BC teams showed their resilience against some of the top ranked teams in the World with 4 of 6 teams making it to the playoffs. Team Geall (2-1), Team Pierce (2-1), Team de Jong (2-1) and Team Robillard (2-1) all advanced to the quarter finals where Pierce defeated Robillard and Geall bested de Jong. The upset of the weekend was when Team Geall, with super spare Dave Belway from salmon Arm skipping the team defeated 2022 Olympic Gold Medallist, Team Shuster in the Men's Tie-breaker game.  The men's final saw two Japanese teams battle for the crown, with Team Riku Yanagisawa besting Team Kohsuke Hirata 6-2.
The next action on the Women's and Men's  BC Curling Tour will be the Driving Force Decks in Abbotsford that has 18 Men's team and 10 Women's team competing from October 14-16th-2022
https://www.bccurlingtours.com/
(photo courtesy Team Brown Facebook)
Subscribe to our newsletter
Receive the latest news updates, tournaments, programs, services and discounts.