Team Corryn Brown sweeps Alberta Curling Series
August 23, 2021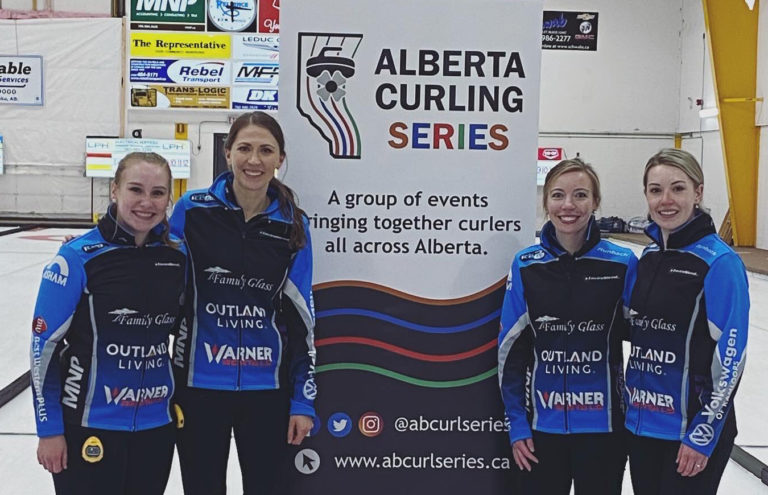 It was a big weekend for Kamloops' Team Corryn Brown, who defeated Calgary's Team Lindsay Bertsch 8-3 in the final of the Leduc Curling Club's Women's Championship. The event helped kickstart the new Alberta Curling series of women's and men's events.
Skip Corryn Brown, along with lead Sam Fisher, second Dezaray Hawes, and third Erin Pincott dominated the weekend with a 4-0 record, winning a cash purse of $2,000.
Held at the 8-sheet  Leduc Curling Club, in Leduc, AB, the series first saw Team Brown best Team Adele Kezama, of St. Albert, AB, and twice defeat Team Casey Scheidegger, of Lethbridge, AB. The team qualified directly for the semi-finals by qualifying through the A event.
Team Brown next heads to September's Canadian Curling Trials Direct-Entry Event in Ottawa, if they are unsuccessful there, they'll have a second chance to qualify for the Olympic trials at the Home Hardware Curling Pre-Trials, which will take place in Liverpool, N.S. Both events provide Team Brown with a potential pathway to Team Canada and the 2022 Winter Olympics in Beijing.
About the Alberta Curling Series:
Created to bring together curlers all across Alberta and beyond through a series of events. They strive to promote long-term development of curlers, teams, clubs, and curling in Alberta by committing to the community, celebration, and competition of the sport.
Subscribe to our newsletter
Receive the latest news updates, tournaments, programs, services and discounts.