Team Beaton triumphs in 2021 BC Challenge Cup
November 08, 2021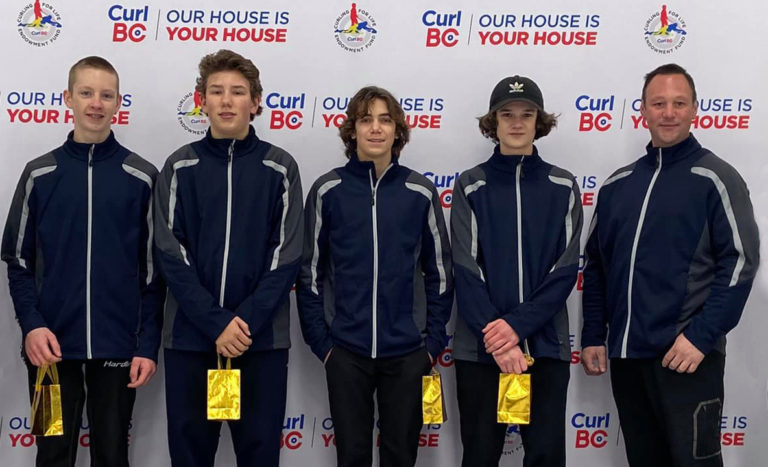 Six U16 teams took to the ice this weekend for the 2021 BC Challenge cup in Chilliwack, in a round-robin tournament which saw plenty of great play and team development.
Team Dane Beaton, made up of players from Salmon Arm and Vernon Curling Clubs, came out of the gate strong, winning their first game, but then dropping their second. From then on, the team was unbeatable, sweeping the rest of their games and winning the overall event with a 4-1 record. In the final round robin draw Team Beaton defeated Team Norrington creating excitement with the challenge cup first place title coming down to one game.
When the dust settled it was Teams Sidney Norrington, Ava Arndt, and Rhett St. John, each with 3-2 records. Followed by Sampson McNeill at 2-3 and the final team at 0-6.
Teams played 6 ends games with additional coach interactions taking place throughout the ends.
Team Beaton is made up of skip Dane Beaton, third Kaiden Beck, second Nolan Beck, lead Austin Tomlinson, and coach Ty Tomlinson.
Subscribe to our newsletter
Receive the latest news updates, tournaments, programs, services and discounts.