Team BC ready to mix it up at the Canadian Mixed Championships
November 04, 2022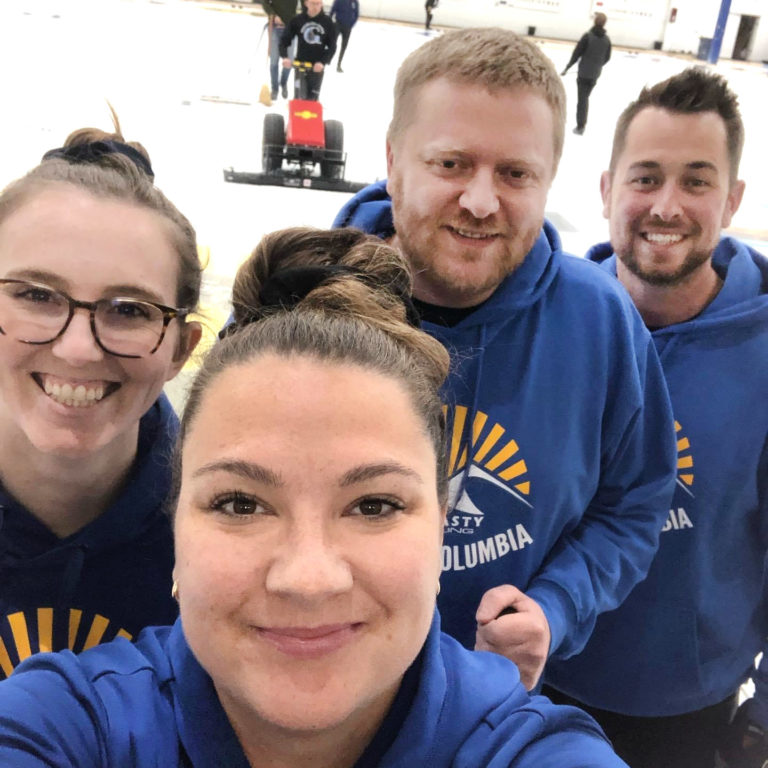 Fourteen teams from across Canada will meet for the 2022 Canadian Mixed Curling Championship this Sunday, at the Prince Albert Golf and Curling Centre in Prince Albert, SK.
Topping the list of teams from a west coast perspective is Team BC, which will feature four past BC ohampions in Skip Miles Craig, third Stephanie Jackson-Baier, second Chris Baier, and lead Carley Sandwith-Craig.
BC's Team Craig earned this opportunity by winning the 2022 BC Mixed Championship final over Team Tolley in Kimberley last season. Tolley's squad featured Skip Matt Tolley, Third Alyssa Kyllo, Second Chris Medford, and Lead Jenna Denton
This will be the third Canadian Mixed  appearance for skip Miles Craig (whose father, Wes, is a multiple BC champion), the second for Jackson-Baier and Sandwith-Craig, and the first time for Chris Baier to be representing BC at the Canadian Mixed Championships.
Topping the list of challengers for Team BC will be the Quebec team, skipped by Félix Asselin from Dollard-des-Ormeaux. Asselin is supported by third Laurie St-Georges, his brother and second Émile Asselin, and lead Emily Riley. Team Quebec has some extra pressure this week as its looking to give La Belle Province its third consecutive Canadian Mixed championship.
The championship features fourteen teams from all ten provinces, plus Northern Ontario, Northwest Territories, Nunavut and Yukon)
No tiebreaker games will be played at the conclusion of either round. Any ties for playoff position after head-to-head results will be determined by accumulated Draw Shot results.
Live-streaming coverage of the 2022 Canadian Mixed will be available on Curling Canada's YouTube page. You can access the broadcast schedule by CLICKING HERE.
For event, team and draw information, visit www.curling.ca/2022mixed
Draw scores/standings will be immediately available on Curling Canada's scoring website.
Go BC GO!
Subscribe to our newsletter
Receive the latest news updates, tournaments, programs, services and discounts.