Team BC advances to championship pool
November 07, 2019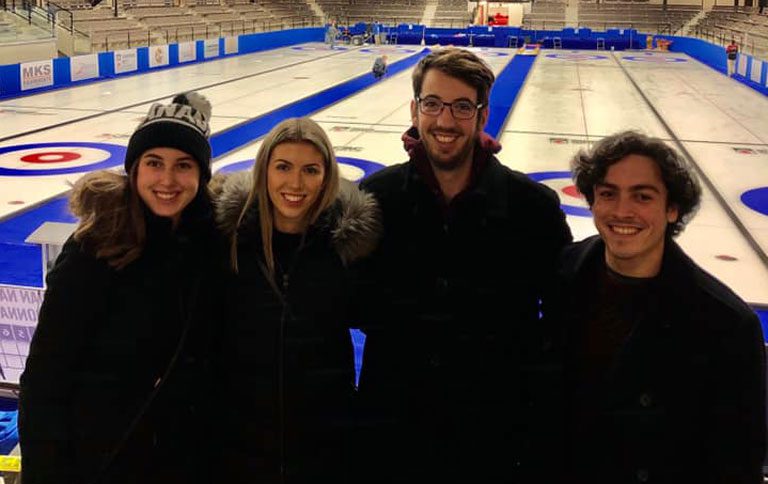 Team BC's Mixed team have progressed to the championship pool at the 2020 Canadian Mixed Curling Championship in Saguenay, Que.
The team skipped by Cameron de Jong of Victoria Curling Club secured their chance for a playoff spot after defeating Yukon in a winner-takes-all game last night (Wednesday night).
The top three teams in Pool B – Quebec's Jean-Sébastien Roy (Des Collines and Etchemin Curling Clubs), New Brunswick's Grant Odishaw (Curl Moncton) and Manitoba's Corey Chambers (Miami Curling Club) – secured the top three spots respectively going into the final draw on Wednesday.
Skip de Jong, third Taylor Reese-Hansen, second Alex Horvath, lead Mariah Coulombe and coach Carley Sandwith strung together a steal of three in the third and steal of one in the fourth to take control of the ice against Yukon's Thomas Scoffin (Whitehorse Curling Club) and win 9-3.
The win elevated British Columbia's record to 3-3 and secured the fourth and final spot in the Championship Pool for Pool B contestants. Manitoba's Chambers fell 9-2 to Quebec and also finished with a 3-3 record, but received the third seed by virtue of its head-to-head record with British Columbia. Quebec topped all of its competition in the pool with a 6-0 record, while New Brunswick finished second with five wins and one loss.
Those teams maintain their records and will play the top four teams from Pool A in the Championship Pool on Thursday and Friday. Meanwhile, the bottom three teams in each pool will go the Seeding Pool.
The Championship Pool concludes on Friday and will be followed by two semifinals Saturday, Nov. 9, pitting 1 vs. 4 and 2 vs. 3. The two winners then advance to the gold-medal final Saturday afternoon while the two losing teams meet in the bronze medal game at the same time.
Live-streaming coverage of the 2020 Canadian Mixed will be available at cbcsports.ca and on the CBC Sports app for iOS and Android devices.
For event, team and draw information, visit www.curling.ca/2020mixed/. Draw scores/standings will be immediately available on Curling Canada's scoring website.
Subscribe to our newsletter
Receive the latest news updates, tournaments, programs, services and discounts.