Start your championship journey
September 19, 2019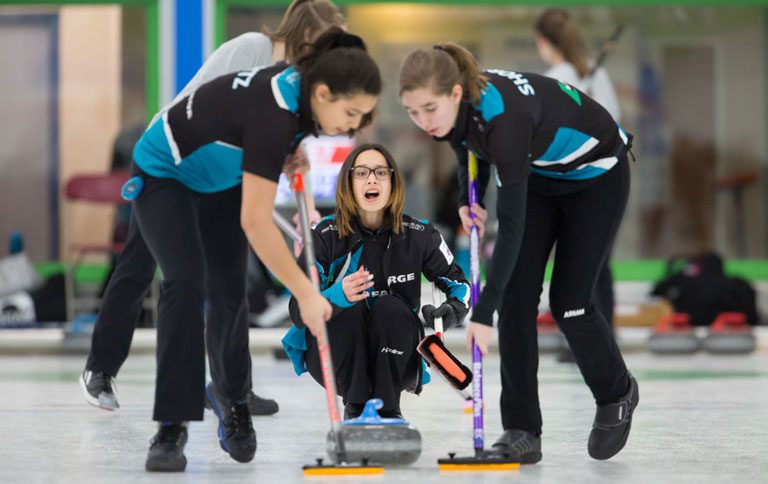 Now is your chance to start your team's journey towards becoming 2020 BC champions.
Registration for all Curl BC playdowns and open championship events is now live at https://www.curlbc.ca/events-results/playdown-event-registration/.
Berths to Curl BC championship events are available through playdowns. In addition teams in the men's, women's, junior men's and junior women's categories can qualify by winning the most points on the BC Curling Tour. There are also Canadian Team Ranking System (CTRS) qualifiers and defending champion berths in the men's and women's categories.
And don't forget that teams that register at least two weeks before the registration deadline are eligible for an early bird discount. This is a savings of approximately $40 for a team of four. Teams that have earned a direct entry to a BC Championship still need to complete and pay for a regional event registration.
In most categories there are at least two chances for teams to qualify for provincials, with regional events followed by an open playdown.
In U18 competition, Curl BC is piloting the staging of the open event before regional playdowns.
Those teams successful in playdowns will take part in the following events:
BC Junior (U21) Curling Championships – December 28-January 2, Victoria, BC
BC Men's and Scotties BC Women's Combined – January 28-February 2, Cranbrook, BC
BC Senior Curling Championships – February 18-23, Vernon, BC
BC Winter Games – February 20-23, Fort St John, BC
BC Mixed Doubles Curling Championship – February 25-March 1, Hope, BC
BC Wheelchair Curling Championship – March 1-3, Richmond, BC (open registration for the championship)
Connect Hearing BC Masters Curling Championships – March 3-8, Duncan/Cowichan, BC
BC U18 Curling Championships – March 17-22, Parksville, BC
BC Club Challenge – March 26-29, New Westminster (Royal City), BC
AMJ Campbell BC Mixed Curling Championship – April 1-5, Abbotsford, BC
The BC Open Stick Curling Championship and the BC Women's Stick Curling Championship, taking place at Vernon Curling Club from December 14-15, 2019, is also open for registration on the Curl BC site. This event is now being run by Curl BC in collaboration with the BC stick curling community.
All categories except the BC Winter Games lead to a national event.
If you have any questions about playdown registration contact Competitions Manager Will Sutton at wsutton@curlbc.ca.
-30-
About Curl BC
Curl BC is the provincial sport governing body responsible for the development, promotion and organization of curling in British Columbia. Curl BC is also responsible for the championship system that declares provincial representation at National events. In cooperation with its Members, Curl BC provides services to both competitive and recreational curlers, including a variety of adaptive groups.
Subscribe to our newsletter
Receive the latest news updates, tournaments, programs, services and discounts.