Spotlight on big ideas at BOC's Innovation Fair
June 10, 2023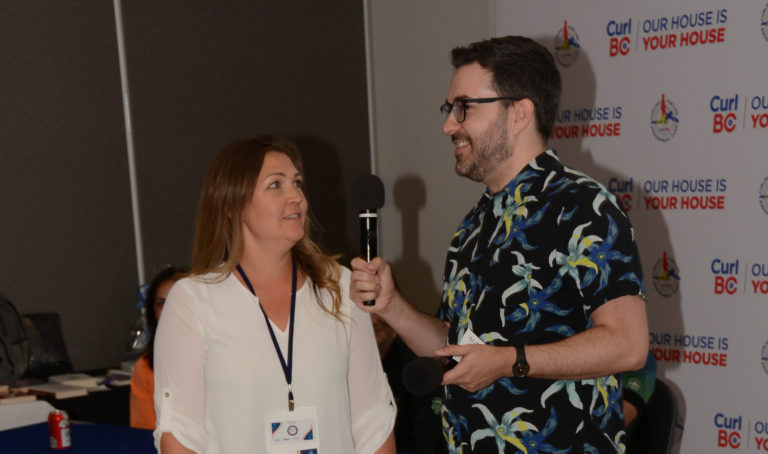 The first night of Curl BC's Business of Curling symposium began with a bang.
With scores member facility delegates assembled in the Chilliwack Curling Club's banquet room, the evening started off with inspiring keynote speech from Eva Havaris of Tennis Canada, who urged the crowd to create their own futures.
Havaris was followed by BC's own curling comedian, John Cullen, whose special brand of stand-up brought big laughs and set the stage for a lively and fun innovation fair.
With Cullen hosting – and Havaris, CurlSask's Dustin Mikush, and the Vancouver Curling Club's Patrick Prade acting as judges – club representatives were given two minutes to share their most innovative achievements of the past season. The proceedings brought out some revolutionary ideas, leavened with a good helping of humour.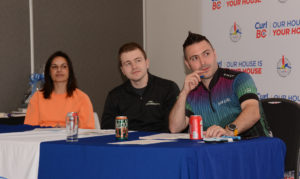 After the presentations, the judges had the difficult task of picking the three finalists with the most innovative ideas, with the final decision on who would win, place, or show handed over to the delegates.
After the vote tabulation, third place—and a $500 Curl BC educational voucher—was awarded to the Merrittt Curling Club, based on Al Lens' report on the club's triples program.
In second place was the Powell River Curling Club, whose installation of solar panels to offset the cost of electricity was described by Shaun Garvey. For their efforts, they were awarded a $500 bursary for youth curling.
Taking top prize was the Nelson Curling Centre, represented by Kristina Little, who detailed a year of challenges tempered by the unbridled optimism of hiring a full-time manager. Proving that taking a bold step can pay off with big dividends, the centre took the top prize of $2,500 worth of strategic planning sessions with Curling Canada's manager of club development, Bobby Ray.
Subscribe to our newsletter
Receive the latest news updates, tournaments, programs, services and discounts.