Salt Spring Coffee joins Curl BC as sponsor
October 28, 2022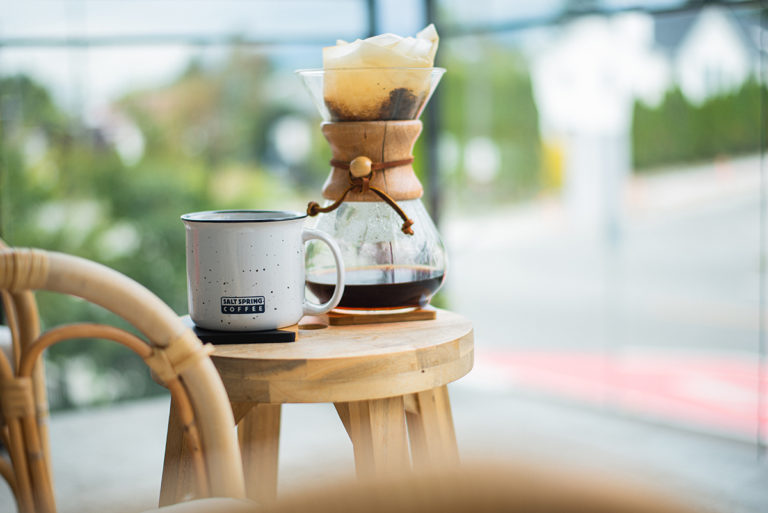 Curl BC is thrilled to announce that we've joined forces with Salt Spring Coffee, who will serve as the sponsor of our bi-monthly online Coffee Chats.
Founded as an environmentally-friendly and ethical celebration of the coffee bean, Salt Spring Coffee opened its first roastery cafe on Salt Spring Island in 1996. After years of success there, they expanded into a larger roasting facility in Greater Vancouver to better serve their expanding customer base.
Still family-owned and operated, Salt Spring Coffee continues to build long-term partnerships with producers to source organic, shade-grown, and fair trade coffee.
To learn the whole Salt Spring Coffee story, please click on this video which outlines their history, their focus on sustainability, and how caring for others and quality continues to be at the heart of their business: .https://www.youtube.com/watch?v=3IzzIC-Tkgo
With distinctive signature offerings such as French Roast, Sumatra, Blue Heron, Peru, and even Swiss Water Decaf, Salt Spring Coffee's dedicated province-wide distribution network can service all of Curl BC's member facilities' coffee needs. If your curling club's interested in serving Salt Spring Coffee, please contact their Business Development Manager, Darren Turik, at (604) 657-4945 or darrent@saltspringcoffee.com.
Here's to a brew-tiful friendship!
Subscribe to our newsletter
Receive the latest news updates, tournaments, programs, services and discounts.