Running a successful learn to curl
April 20, 2020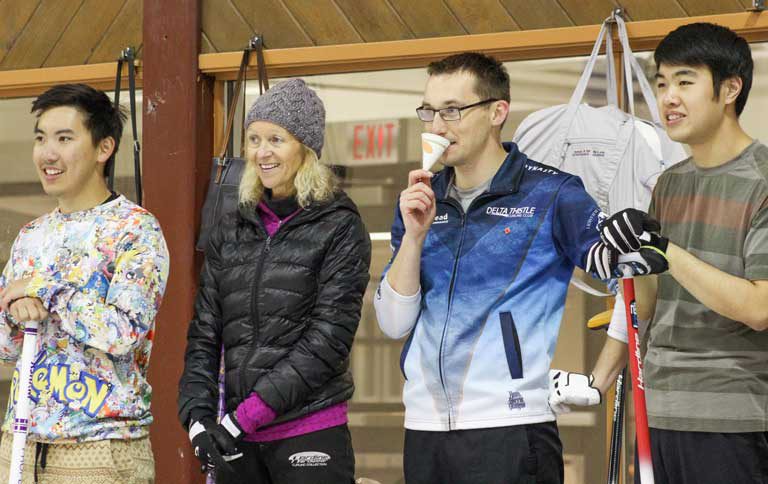 Has your club been attracting new members? Do you struggle to get new curlers to join your leagues?
In this Curl BC webinar we are joined by two successful curling centre managers who have found a way to create a fun, inviting atmosphere for curlers of all ages. Patrick Prade, manager of Delta Thistle Curling Club, and Keith Parry, manager of Comox Valley Curling Club, have had a lot of success growing the sport in their communities. They have both adopted similar strategies – inviting new curlers to try the sport over six fast-paced and fun sessions. They emphasize the fun and social atmosphere of a curling centre to ensure that it is a welcoming place to return to. Both clubs have seen significant membership increases since the learn to curl programs were designed this way.
In our webinar Keith and Patrick will go through their strategy, their schedule and their tips and tricks to help you grow the sport in your community.
Webinar:
When: Apr 29, 2020 07:30 PM Pacific Time (US and Canada)
Register: https://zoom.us/webinar/register/WN_TUA1XRITQ52W5HYjzmuufQ
After registering, you will receive a confirmation email containing information about joining the webinar.
Panelists:
Patrick Prade (Manager at Delta Thistle Curling Club)
Patrick Prade is a relatively new curler having started in the 2014-2015 season. Over the past six years he has volunteered as a coach and board member. For the past 3 years he has managed the Delta Thistle Curling Club. The Club has seen growth of over 50% in membership and gross revenue during his time. In addition, Patrick operates Elementom, a Real Estate marketing company that produces photography and video based products. This past year he was featured by Curling Canada in the article "Marketing Makes an Impact at Delta Thistle."
Keith Parry (Manager at Comox Valley Curling Club)
Keith Parry comes from an independent music entrepreneurial background, working in Vancouver for over 30 years running his own successful business ventures in retail, distribution, record label, artist management, concert promotion, and consulting. A longtime lover of curling, Keith re-located to his childhood home in Courtenay and embraced his new career challenge of managing the Comox Valley Curling Club. Since taking over the club he started a number of new programs, initiatives, and changes to renew the spirit and energy there. The results have been impressive with membership growing an astonishing 70% in three years. The Comox Valley Curling Club received the 2019 Curl BC Curling Center of the Year Award, and Keith was recognized as the Ron Houston Curling Administrator of the Year.
Subscribe to our newsletter
Receive the latest news updates, tournaments, programs, services and discounts.