Rossland Curling Club rejoins the Curl BC Family
October 27, 2022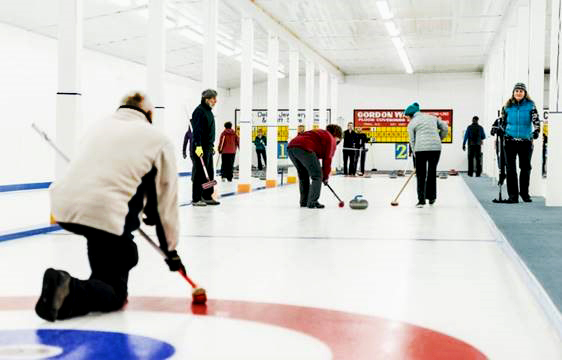 Curl BC is very happy to announce that the Rossland Curling Club has rejoined Curl BC after fifteen years as an independent facility. The reunion became official on October 21st, when Curl BC's board of Governors voted unanimously to reinstate the club's membership.
"The Rossland Curling Society is excited to be back in the Curl BC family, and have many new and exciting initiatives in the pipeline to build on the club's long and illustrious history," says club vice-president Frank Conradie. "We have especially big plans for next year, our 125th anniversary, including several modernization and renovation projects culminating in a community-wide celebration event."
Likewise, the staff and board of Curl BC are very excited about the reunion, and the province-wide opportunities the move will open up for the club. As a member, Rossland will now be able to participate in Curl BC provincial championships, training and educational programs, development events like The Business of Curling, and assistance with access to fundraising, grants, and discounted property and liability insurance.
Operated by the all-volunteer Rossland Curling Society, the club is located in the civic-owned Rossland Arena with a lease overseen by the local city council.
While the current four-sheet ice shed was built as an addition to the Arena in 1957, curling has a very long history in the mountainous Kootenay community, going all the way back to outdoor play in the late 1800s. The club itself was founded in 1898, and has awarded its Rossland Cup continuously since 1899.
Nowadays, the club supports a vibrant curling community with its men's, women's, mixed, and retiree leagues, as well as its popular Sunday Sweep drop-ins. Icemaking classes are also offered, as well as learn-to-curls and open houses nights to recruit new members.
All of us here at Curl BC look forward to making many good memories (as well as a lot of good curling!) our friends in Rossland.
Subscribe to our newsletter
Receive the latest news updates, tournaments, programs, services and discounts.