Restrictions extended
January 07, 2021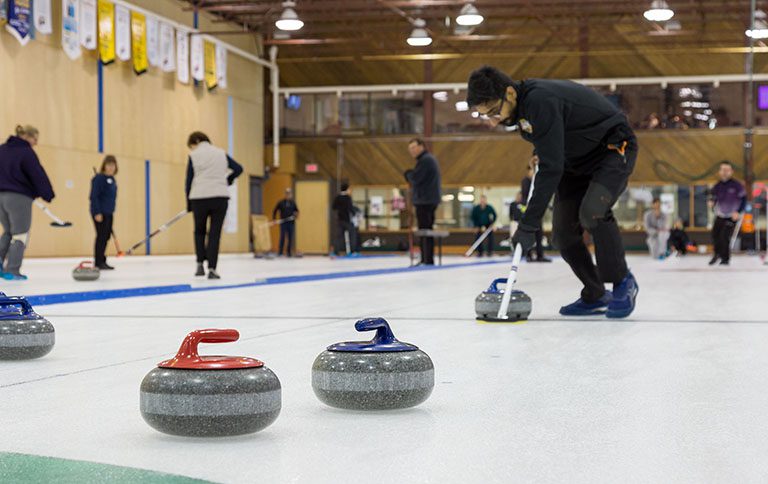 We are sad to announce that restrictions on group sport have been extended until Feb. 5.
On Dec. 3 the Provincial Health Officer Dr Bonnie Henry clarified that curling was included in the order restricting adult team sport and Curl BC instructed all clubs to put their adult leagues on pause.
With Covid-19 cases not trending downward, the PHO has today (Jan. 7) declared that the restrictions on adult group sport (22 and up) will remain in place. The restrictions had been due to expire on Jan. 8 so it is an extension of four weeks.
The new rules for sport, which were updated in late December, allow for curlers under 22 to train and play games. However, instead of maintaining 2m physical distancing, they must now maintain 3m.
Curlers 22 and up can practice with up to one other person on a sheet. Singles curling and one-on-one game-type activities are allowed as long as there is not more than 2 people involved.
An overview of the temporary restrictions is on our website at https://www.curlbc.ca/wp-content/uploads/2020/03/Return-to-Curling-Temporary-Measures.pdf
We promise to send an updated version of these rules and save it to the above link should any PHO announcements occur in the next few weeks to alter the rules.
This news is obviously extremely difficult for curling centres who were hoping to maintain operations. We understand this will have a significant impact on you. If there is anything we can do to help, please reach out.
We are also simultaneously announcing that the 2021 BC Men's Curling Championship in Kamloops and the 2021 Scotties BC Women's Curling Championship, presented by Best Western, in Kamloops are both now cancelled. The BC Mixed Doubles Curling Championship, scheduled for Chilliwack in February, is also now cancelled.
Dr Bonnie Henry said in her statement earlier today: "In the last days we have seen a slight increase in our cases and our curve is trending upward. Now is our time to stay the course."
In the meantime don't hesitate to reach out. We hope to be able to provide as much support for you as possible and look for opportunities to recharge for when we can curl again.
Rebecca Connop Price – rconnopprice@curlbc.ca and Kim Dennis – kdennis@curlbc.ca
Subscribe to our newsletter
Receive the latest news updates, tournaments, programs, services and discounts.