Remembering Rae Moir
August 25, 2022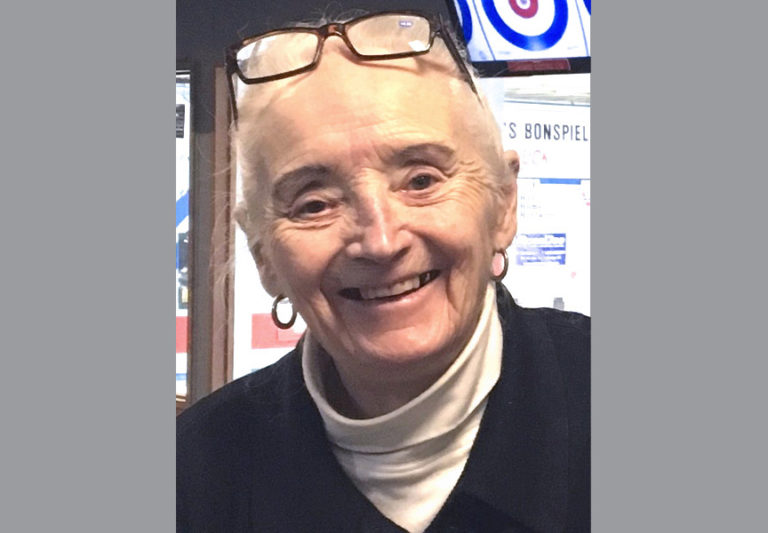 Curl BC was very saddened to hear of the loss of Rae Moir on June 12.
Born in Britannia Beach, BC on June 23, 1929, Rae attended North Vancouver Senior Secondary School and trained as a nurse at St. Paul's Hospital in Vancouver. She enjoyed a long career as an OR nurse at Lion's Gate Hospital in North Vancouver.
A dedicated, excellent, and generous curler, Rae was always happy to share her skill and knowledge of the sport with young curlers. After starting a junior curling program at the North Shore Winter Club, Rae would go on to coach provincial, national, world, and Olympic championship teams. In 1990, she was elected to the BC Sports Hall of Fame, followed by the North Shore Sports Hall of Fame in 2019.
Olympic gold medalist Linda Moore—who was coached by Rae at the national Scotties in 1984 (3rd place national finish), 1985 (won BC, nationals and worlds) and 1986 (runner-up)—provided Curling Connection with a heartfelt remembrance:
"I was very fortunate to be a part of a curling club where Rae Moir was a member. She loved the sport and always was looking at ways to encourage curlers to be their best. We curled in a junior league but she organized an amazing second junior session in the week that was about training and leaning to compete. We worked on ice and then she brought in prominent skips, mostly from men's leagues, to talk about strategy. It was the beginning of my fascination with skipping and strategy.
I finished my junior curling career at UBC with Charlie Kerr guiding our training, and then took a break to start my teaching career. But when I was ready to enter into women's play downs, Rae was there as my coach. She was ahead of her time and had taken her NCCP certification, and she was also willing to give a lot of time to us to practice. In those days there were no big sponsors or funding sources, so she and her husband Ted travelled to bonspiels and playdowns without asking for anything from us. She was kind and a source of positive support. She was always there when we needed her.
She taught us many great lessons, but the one that really stuck was the year that we won the world championships in Sweden. She kept saying one game at a time, one end at a time, one rock at a time. Don't think ahead, just make those shots. And we did, not losing a game in provincial playdowns or the Scotties, and not until we clinched a world semi-final berth. So when the last rock was thrown in the world final and we were ready to receive our gold medals, it seemed strange for it to be over.
So how do you thank someone who gave you so much? You can't. Rae gave me a lifetime of happiness by first introducing me to the competitive side of the sport and then being by my side as my coach through my team's competitive years. She was my coach and my friend. She will be greatly missed"
Rae was predeceased by her husband Ted, and survived by her son Mark (Kathy), daughter Cathi Jefferson (Parker), grandsons Brett and Christopher, and great-granddaughter Brooklynn. A celebration of her life is planned for late August at 108 Mile Ranch.
Subscribe to our newsletter
Receive the latest news updates, tournaments, programs, services and discounts.