Remembering Curling Legend Jimmy Ursel, Brier Champion and Hall of Famer
October 01, 2021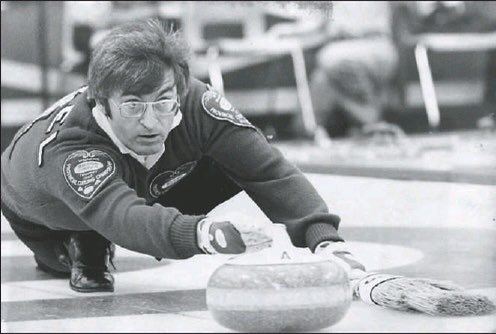 Curl BC is saddened to hear of the loss of Jimmy Ursel, on September 29, 2021, after a battle with cancer.
He was born in Glenella, MB on January 22, 1937 and began curling at eleven years old. When he was fifteen, he and his family moved to Winnipeg, where he joined the Strathcona Curling Club.
"It was like attending a curling college," he recalled years later, "so many greats curled at Strathcona. You learned the skills, and how to behave on the ice and show respect for your opponents."
He would go on to become Manitoba Schoolboy Champion in 1954, and was on the 1962 Manitoba Men's Championship team, which led to a spot as a third in that year's Brier. They didn't win, but it wouldn't be Ursel's only chance at the tankard.
In the 1970s, after moving to Montreal, he would win six consecutive Quebec championships. As a skip, he would play in six more Briers, finally winning it in 1977. That year, he was named the Brier's all-star skip.
Throughout the 1980s, Ursel coached his sons, Bob and Mike – as well as a number of other teams – all the way to the World Championships (Bob would go on to three Briers himself, as well as coaching and competitive play in BC).
Playing in the 1990s, Ursel won both provincial and Canadian seniors' titles. He was elected to the Canadian Curling Hall of fame in 1979, and the Manitoba Sports Hall of Fame in 1997.
Ursel is survived by his wife, Carol, three children, and nine grandchildren.
Subscribe to our newsletter
Receive the latest news updates, tournaments, programs, services and discounts.