Path to the Olympics narrows for BC teams
September 28, 2021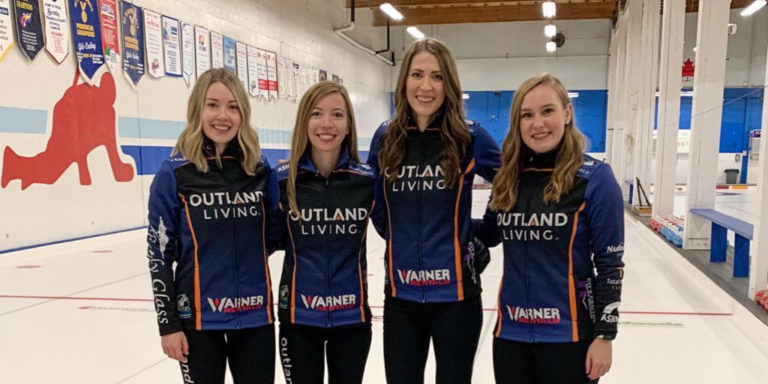 Despite the hopes of BC curling fans, Team Sarah Wark of Abbotsford did not advance past last weekend's triple knockout Pre-Trials Direct Entry Women's Qualifier event and Team Corryn Brown of Kamloops did not qualify in the Trials Direct Entry event. Line scores from both events, which took place in Ottawa, ON can be found here.
Team Wark had a tough on the weekend, losing to Team Kerry Galusha of Yellowknife in the A event, Team Kaityln Jones of Manitoba in the B event, and Team Ashley Howard from Saskatchewan in the C event.
Team Kerry Galusha and Team Jill Brothers advanced to the Home Hardware Curling Pre-Trials in Nova Scotia next month, based on their results in the Pre-Trials Direct Entry Qualifier.
In the 2021 Trials Direct-Entry event, Team Brown went 1-3 in the round robin play. Because Team Laura Walker was 2-2 in the round robin, Team Brown would need to defeat them twice on Sunday to advance to the Olympic Trials. Team Brown was victorious in the first tiebreaker, defeating Team Walker 9-8. However, Team Walker was overpowering in the final, defeating Team Brown 8-4 to punch their ticket to the Olympic Trials.
This marks the end of Team Wark's Road to the 2022 Olympics, however this message from the team's Instagram page bodes well for their future:
"Although we're coming home disappointed, we are incredibly thankful for the experience, we know exactly what we need to do now, and what our practices should look like."
Team Brown's Road to the 2022 Olympics will continue along with BC's Team Tyler Tardi on the Men's side. Brown and Tardi Teams are now preparing for the 2021 Road to the Roar Olympic Curling Pre-Trials which will be held from October 26 to 31 at the Queens Place Emera Centre in Liverpool, NS. This event will qualify two teams of each gender for the Olympic Trials.
Subscribe to our newsletter
Receive the latest news updates, tournaments, programs, services and discounts.