Parksville to host 2023 Connect Hearing BC Masters Curling Championships -Updated Dates
August 25, 2022

(Updated Championship Event Dates on June 30th, 2022)
We are happy to announce that the City of Parksville—known for its abundance of natural beauty—will once again be the home of BC championship curling next winter. The city will host the 2023 Connect Hearing BC Masters Championships, from February 21-26th, 2023.
The Parksville Curling Club has a long history of bringing provincial-level curling events to the central part of east coast Vancouver Island, a destination known for its natural beauty, hospitality, temperate climates, amazing beaches and championship curling record.
Previous provincial-level curling events that the Parksville Curling Club have hosted include:
2007 B.C. Masters Men's and Ladies Championships
2009 BC Scotties Championships
2012 and 2013 BC Men's Championships
2014 BC High School Championships
2015 BC Junior Championships
2017 BC Mixed Championships
2018 BC Men's Championship.
"We hope to see an increased number of teams from every member club in BC registering for this event," said Doug Sarti, Curl BC's Communications Manager, "which is now in its second year with an open entry format. We encourage club members 60 and over to begin organizing their teams now for what will be an exceptional experience in the winter of 2023 in Parksville"
Teams entering this open entry BC championship can expect an experience that includes an opening ceremony, social events, banquet, officiated play, championship ice conditions, online scoring and live-streaming of games. In addition to that, Curl BC provides recognition of competitors, the host community, and volunteers leading up to, during, and following each championship.
This year the preliminary round format will be a triple knockout, leading to a playoff format based upon the total number of entries. The length of the event will be dependent on the total number of entries, and will be communicated after the registration deadline of December 14th, 2022. Teams must plan to be available from Tuesday-Sunday when registering for this event.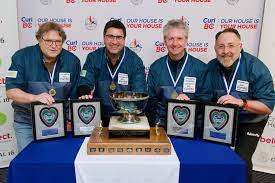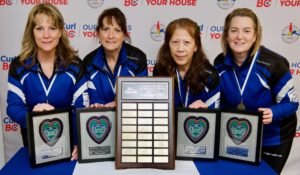 The 2022 Connect Hearing BC Masters Championships attracted 9 women's and 12 men's teams to the Royal City Curling Club. The women's championship title was won by Parkville Curling Club's Team Shantz (Penny Shantz, Cindy Curtain, Janet Suter, Shirley Wong, Keren Ruus) and the men's championship winner was Vancouver Island's Team Craig (Wes Craig, Ron Schmidt, Tony Anslow, Victor Gamble) representing the Duncan Curling Club.
The winner of this championship will qualify for the 2023 Canadian Masters Curling Championships, which are an annual curling tournament featuring Canadian provincial and territorial teams.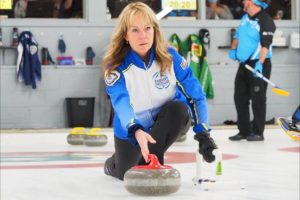 Subscribe to our newsletter
Receive the latest news updates, tournaments, programs, services and discounts.