Original 16 revealed as Curl BC's official beer supplier
October 24, 2019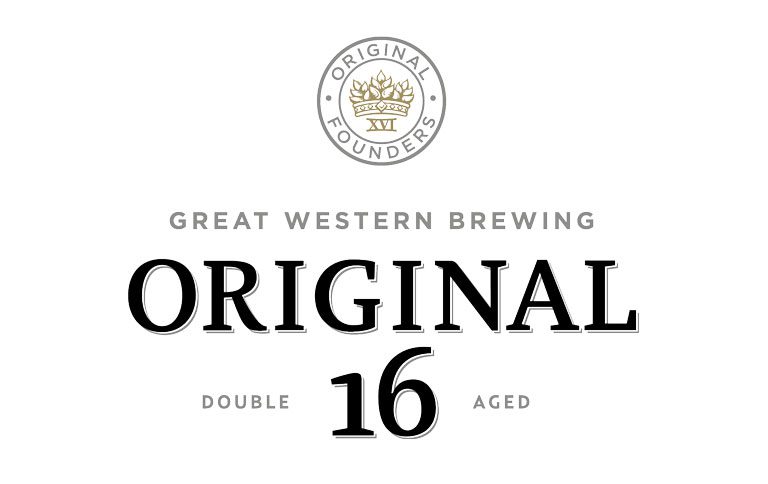 Curl BC is delighted to announce that curlers across BC will be able to benefit from a new partnership with beer brand Original 16.
The partnership gives curling centres access to the beverage at their licensed facility. There will also be sponsorship and marketing opportunities with the beer brand, which includes Canadian Pale Ale and Canadian Copper Ale variations.
Original 16 will be a presenting sponsor of the BC Club Challenge, the province's top competition for club curlers. They will have a presence at regional playdown events and at the provincial final.
The five-year agreement will also see Original 16 being the official beer of the 125th anniversary celebrations of curling in BC in 2020.
Curl BC CEO Scott Braley said: "We are so pleased that Original 16 is the new official beer supplier of Curl BC. This partnership will give curlers access to high quality Western Canadian beers and will pave the way for a great relationship with a fantastic company with a long tradition of brewing in Western Canada."
Original 16's Chief Commercial Officer Strat Kane said: "We are excited about partnering with such a great organization that is celebrating their 125th anniversary.  As Original 16 celebrates 30 years as a Western Canadian underdog in 2020, this partnership allows us to connect with the curling community, work with the local curling clubs and support the sport across the province."
Clubs that would like to talk to Original 16 about opportunities to feature curling's official beer should contact Director of Sales, Jason Power at jasonp@gwbc.ca or (403) 540-3382.
-30-
About Curl BC
Curl BC is the provincial sport governing body responsible for the development, promotion and organization of curling in British Columbia. Curl BC is also responsible for the championship system that declares provincial representation at national events. In cooperation with its members, Curl BC provides services to both competitive and recreational curlers, including a variety of adaptive groups. More information about Curl BC can be found at www.curlbc.ca
About Original 16
Original 16 is a true Prairie success story. Almost 30 years ago, after being told their Saskatoon brewery  was to be closed by Molson, 16 bold and determined employees stood up and pooled their resources. They founded the Great Western Brewing Company. These "Original 16" underdogs risked it all, for beer. In an industry of Goliaths, they were David. Competing against more experience and more resources, they brewed on. Original 16 has now become a part of the Western Canadian character. Original 16 uses only the finest ingredients to brew beer – starting with 100% Saskatchewan barley. The smoothness and full-bodied flavour come from a double-aging process – you simply cannot rush great beer.  More information about Original 16 can be found at www.original16.ca.
Subscribe to our newsletter
Receive the latest news updates, tournaments, programs, services and discounts.