Optimist Junior Curling Classic brings exciting youth competition to Esquimalt
November 09, 2022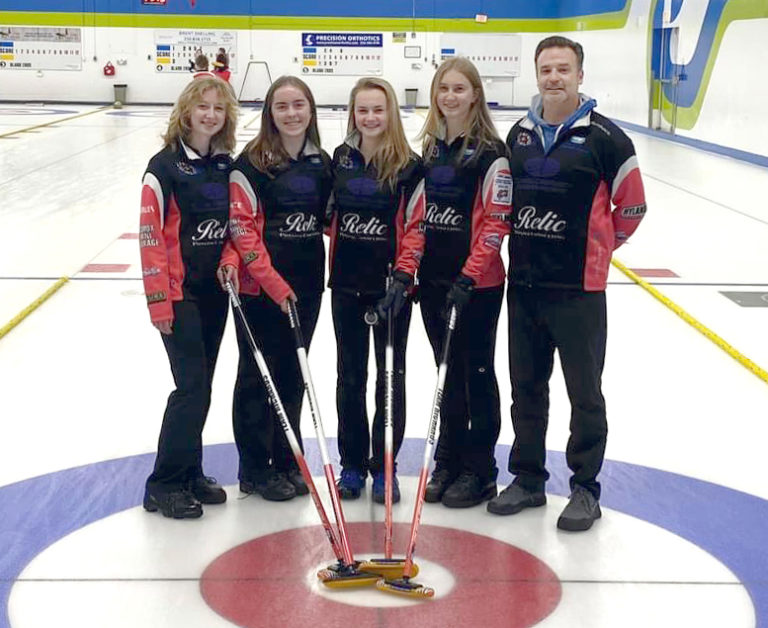 Starting this Friday, the Esquimalt Curling Club will play host to some thrilling curling as the 12th Annual Victoria Optimist Junior Curling Classic cashpiel takes place from November 11-13.
In all, five teams will take to the ice, with one men's rink, Team Chris Parkinson, and four women's: Team Holly Hafeli, Team Emily Bowles, Team Kaelen Coles-Lyster, and Team Keelie Duncan (featuring two members of last year's championship team, Keelie Duncan and Carlie Hardie).
The event, which is open to U15, U18, U21 girls, boys or mixed teams is organized in a round-robin format followed by a 1 vs.2 and 3 vs. 4 playoff.
Cash prizes are as follows:
1st place – $900
2nd place – $700
3rd Place – $500
4th place – $300
5th place – $150
This cashspiel has been organized by long-time event volunteer coordinator Murray Walker. The sponsor, Optimist International, is a worldwide volunteer service organization made up of more than 2,500 local clubs whose members work to make the future brighter by bringing out the best in children, in their communities, and in themselves.
The Optimists' main goal in organizing the Classic is for all the junior curlers in this year's event to have both an enjoyable experience and to gain in their curling skills and knowledge; the event will also serve to pilot coach interactions in preparation of the upcoming U18 and U21 BC championships.
Subscribe to our newsletter
Receive the latest news updates, tournaments, programs, services and discounts.