Opportunity for U16 Curlers at the 2024 Lhtako Quesnel BC Winter Games
September 26, 2023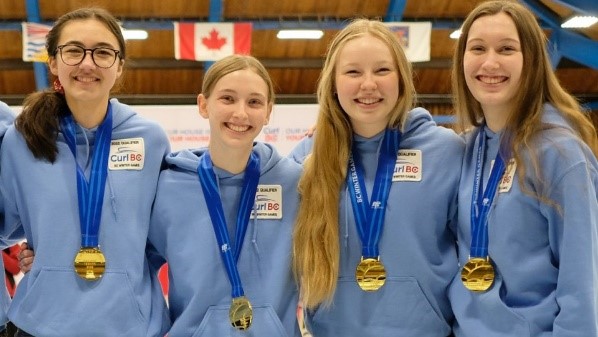 We are thrilled to remind curlers, coaches and member facilities about a fantastic opportunity for our young curlers aged 15 and under as of December 31, 2023, to participate in the 2024 Lhtako Quesnel BC Winter Games during the upcoming season. This is an incredible chance for our future stars to experience their first Curl BC competition at the zone level and experience their first multi-sport games at the provincial level.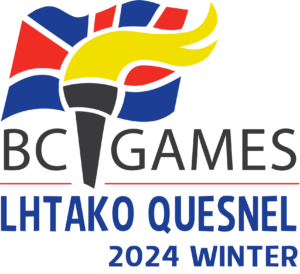 Here's what you need to know:
8 girls' and 8 boys' teams from each of the 8 BC Game Zones will have the opportunity to compete in the BC Winter Games.
The BC Winter Games will be held in the charming city of Quesnel from February 22nd to 25th, 2024.
To earn a spot at this prestigious multi-sport event, teams must prove their skills at the zone qualifier level from December 8

th to

10th, 2023.
Getting Involved:
We encourage all eligible young curlers to join forces with other curlers from their respective zones and enter the zone playdowns scheduled from December 8th to 10th, 2023, across BC. For more information on the registration process and how to get started, please click here.
Guidance and Mentorship:
Curl BC is committed to supporting our young athletes on their journey to the BC Winter Games. We will be organizing opportunities for teams participating in the zone events to receive valuable athlete and coach mentorship. This mentorship will be available in their daily training environments and through webinars leading up to the zone qualifiers in December and throughout the BC Winter Games via the BC Winter Games Coach Mentorship program.
Important Date:
Deadline for registration: November 19th, 2023
Seeking Teammates?
If you are aware of athletes who do not have a team or are looking to add teammates for this exciting event, please don't hesitate to reach out to Will Sutton at wsutton@curlbc.ca for support and ideas. Together, we can ensure that every young curler has the chance to participate in this incredible experience.
Volunteer
The Quesnel Curling Centre is looking for volunteers for the 2024 Lhtako Quesnel Games. Volunteers play a valuable and critical role in the success of a championship event and creating a positive sport environment for all. Click here to get involved!
Subscribe to our newsletter
Receive the latest news updates, tournaments, programs, services and discounts.