Nufloors Mixed Doubles Curling Classic brings the heat to Vernon
October 19, 2022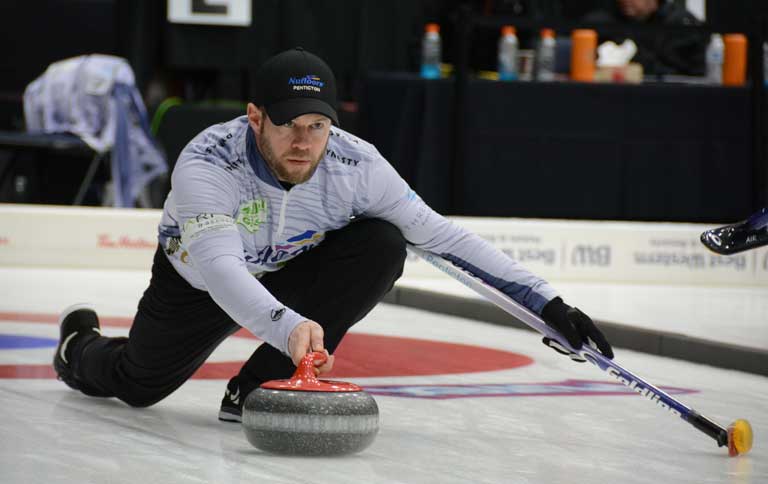 This weekend, BC's best mixed teams will do battle at the Nufloors Mixed Doubles Curling Classic in Vernon, competing for both glory and a cash purse.
The action will take place at the 8-sheet Vernon Curling Club, which boasts two large viewing areas, a spacious and comfortable 250-person capacity lounge, and a concession, the Stone's Throw Café. The club is located at 3400 39 Ave, Vernon, BC.
The event, which runs from October 21-23, will see ten teams divided into two pools, with each team guaranteed at least four games. Following a three-draw preliminary round on Friday and Saturday, the competition will move into playoffs on Sunday morning, with pool winners choosing hammer or rocks. The championship game will take place on Sunday at noon—for this final contest, the team with the best record will get choice of hammer and rocks.
The event's total purse is $4,500, with $1,500 going to the champion, $1,000 to second place, $750 each for third and fourth place, and $500 for fifth.
Scores and additional information can be found on CurlingZone at  Nufloors Vernon MD Curling Classic.
Pools and teams are as follows:
POOL 1
Team Kyllo/Griffith
Team King-Simpson/Croteau
Team Richards/Richard
Team Hafeli/Kopytko
Team Perez/Cohen
POOL 2
Team Cotter/Cotter
Team Gale-Seixeiro/Seixeiro
Team Wark/Nerpin
Team Kopytko/Yamada
Team Belway/Weir
Subscribe to our newsletter
Receive the latest news updates, tournaments, programs, services and discounts.