Coach Mentorship & Development
The Coaching Association of Canada and Curl BC recognize the value of having trained and certified NCCP coaches engaged in Professional Development programs. This active engagement reinforces the value of lifelong learning and sharing amongst the coaching community.
Below are opportunities available for coach mentorship and development.
Coach e-Mailout
Stay connected with upcoming opportunities through our coach e-mailout by subscribing here
Podium Prep Program
This program is aimed at mentoring and developing coaches taking teams to youth playdowns and championships in the province of BC. Development opportunities include:
Webinars

register in the webinar tab below

One-on-one coach meetings

leading up to playdowns
leading up to the BC Winter Games
during the BC Winter Games

Additional resources as available
Professional development points will be awarded to all participants in the program.
Coaches click here to register
The 2022 BC Winter Games Mentorship Team
"I am looking forward to working with the BC Winter Games coaches again," says Zbeetnoff. "This will be my second year involved in the mentorship program. I'm excited to meet some new coaches and reconnect with others.

My passion is fostering collaboration amongst coaches. My hope is to create a safe environment during the program that promotes learning and peer connections that the coaches can continue throughout their coaching careers."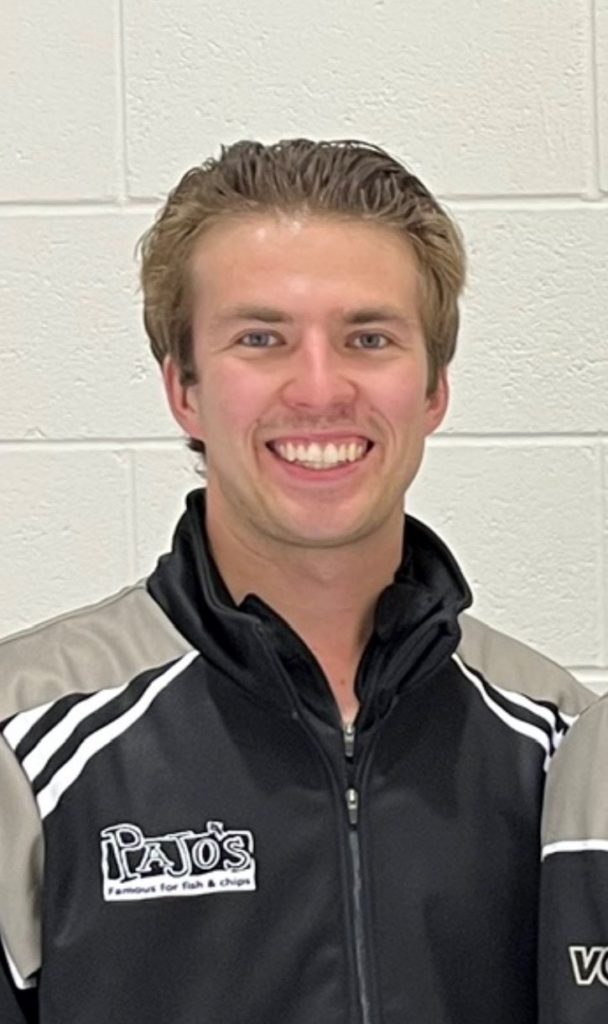 "I am a competitive curler in BC," says Miron, "and I have been a certified competition coach for 3 years. This will be my second BC Winter Games as a part of the coach mentorship team! BC winter games is an incredible weekend of sport, learning, and fun for both the athletes and the coaches! I'm excited to meet all the coaches and players competing to represent their zone at the Games. I hope to be able to provide coaches with strategies and tools to help them lead their team to success on and off the ice!"
Webinars
BC Skill Awards
Date: Thursday February 17th, 2022
Time: 7:00pm
Facilitators: Darryl & Kate Horne
Registration :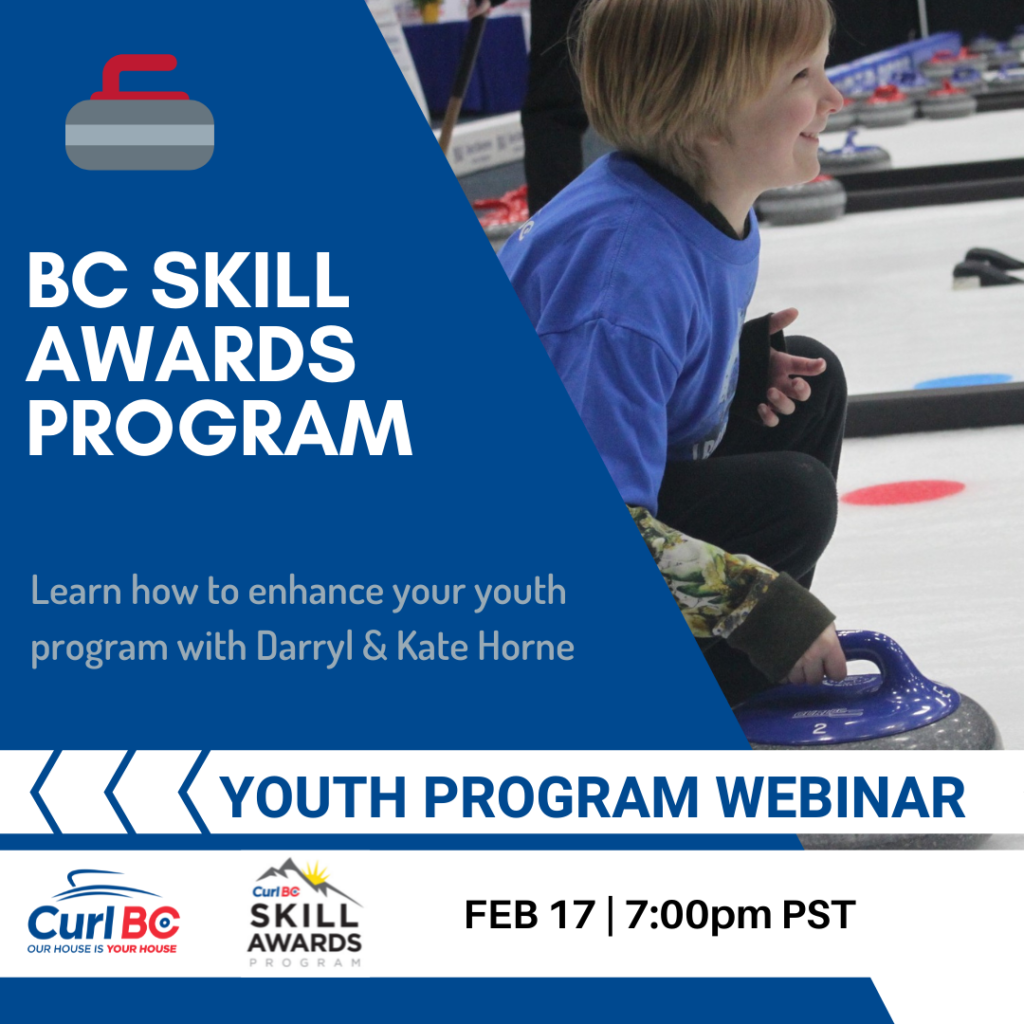 Train the Trainer Events
Your club can request to host a train the trainer event, coaches can earn 2-5 PD points for participating
How To Teach Stick Curling
How to Teach Mixed Doubles Curling
Contact Paul Cseke-pcseke@curlbc.ca to organize a training event at your club
Development Camps
Rockslide Coach Camp
Rockslide Rumble Coach
Maintenance of Certification
In order for NCCP coaches to maintain their certified status, they will be required to obtain Professional Development (PD) points. In most cases coaches are already earning the required PD points and it is a matter of reporting these events so that coaches can be recognized for their efforts and track their progress.
How do I acquire PD points?
PD points can be earned through a multitude of activities that coaches already participate in including:
Provincial and National Sport Organization conferences & workshops
eLearning Modules
NCCP Workshops
Coach Mentorship  Programs
Active Coaching *coaching at club/camp events and/or coaching a team
Non-NCCP Events
The number of PD points are subject to approval by the Canadian Coaching Association and Curling Canada
Individual Coaches can report their Non-NCCP Events through our online form: Individual PD
Facilities can report their Non-NCCP events for coaches to receive professional development points through our online form: Facility Events
How many PD points do I need? 
Only CERTIFIED coaches are required to collect PD points. These coaches have completed the MED, training, and evaluation process. You can accumulate more than the minimum points requirement, but they will not transfer to the next cycle. Points will be reset to zero at the start of the new 5 year cycle. * PD points are sport specific, other sports may have different amounts.
Club Coach Youth = No points required
Club Coach = No points required
Competition Coach = 20 PD points over 5 year cycle
Certified Competition Development Coach = 30 PD points over 5 year cycle
All Level 2 & Level 3 coaches *ensure you have transferred over to the current system
What happens if I don't acquire enough PD points?
You will remain a certified coach but have a status of "not renewed" assigned to your certification. To renew your certification you will have to complete another on-ice evaluation and provide accompanying paperwork. Contact Kim Dennis for renewal evaluation fees.
When was Maintenance of Certification implemented?
Effective January 1, 2014 the five (5) year certification cycle will begin.
January 1 of any year will be the date used to determine the cycle of valid certification
Self Reporting in the locker
Coaches may self report their active coaching status and self directed learning in the locker, earning up to 8 points per maintenance cycle.
Active Coaching: Self reporting = 1 point per year
Self Directed Learning: Self reporting = 3 points per maintenance cycle

Canucks Autism Network (CAN): Click Here

To access the free training modules you will have to create a BC Recreation and Parks Association profile, which has a number of other great training modules for coaches. To make your profile click here.
Additional Free Learning opportunities on the BC Recreation & Parks Page: Click Here