The 2020 Connect Hearing BC Master Curling Championships feature curlers aged 60 or older as of December 31, 2019. The championships will take place at Cowichan Rocks and at Duncan Curling Club from Mar. 3-8.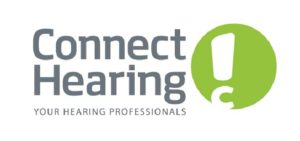 Berth allocation: 
The eight teams of each gender will qualify as follows:
7 berths from five regional events, prorated among regions
1 berth at 1 Open Event
*If a region has zero or one entry, that berth will be prorated within the other regional events.
** If there is only one entry in a regional playdown, that team may travel to the next closest regional event or the open event. The team's other option will be to withdraw from the regional playdown process. If going to an alternative regional event, a subsidy will be offered.
Eligibility and category specific rules can be reviewed in detail here (PDF). 
Regional Playdowns:
Kootenays (Regions 1&2)
Location: Invermere
Date: Jan. 24-26
Registration Deadline: Jan. 5
Master Men entries: 4
Master Women entries: 1
Thompson-Okanagan (Regions 3,4&7)
Location: Vernon
Date: Jan. 24-26
Registration Deadline: Jan. 5
Master Men entries: 1
Master Women entries: 2
Northern Playdown (Regions 5&6)
Location: Williams Lake
Date: Jan. 24-26
Registration Deadline: Jan. 5
Master Men entries: 0
Master Women entries: 0
Vancouver Island Playdown (Regions 8,9&10)
Location: Victoria
Date: Jan. 24-26
Registration Deadline: Jan. 5
Master Men entries: 2
Master Women entries: 4
Lower Mainland Playdown (Region 11)
Location: Port Moody
Date: Jan. 24-26
Registration Deadline: Jan. 5
Master Men entries: 9
Master Women entries: 5
Open Playdown:
Location: Marpole
Date: Feb. 7-9
Registration Deadline: Jan. 26
Master Men entries: 1
Master Women entries: 2