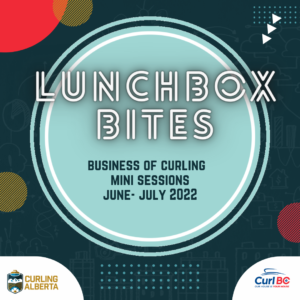 Our Future Curlers- The Importance of Data Collection
In this session participants will learn about "Our Future Curlers" and how data collection influences the decisions, services, and programs in our curling facilities.
Presenter: Oksana Kishchuk ~ Director of Strategy & Insights at Abacus Data
Oksana works in the market research industry for clients in a variety of sectors including sport, tourism, generational change, and member & stakeholder relations. Oksana believes in the value of data and research to concretely measure the world around us, and bring sense to things that seem less concrete like perceptions, behaviours and actions. Now based in Ottawa, Oksana was born and raised in Saskatoon, Saskatchewan where she grew up in a curling family.
Legal Issues In Curling
This session will focus on waivers, off season facility use, website photos, and open disucssion.
Presenter: Steve Indig of Sport Law
Steve Indig, BRec, LLB, began his career with Sport Law in 2003, immediately after being called to the bar as a lawyer. Steve has had the opportunity to work with over 650 national, provincial, and local sport organizations providing consulting and legal services related to governance, employment, contracts, policies, disputes, and privacy. He is a regular guest speaker and presenter at AGMs, conferences, and workshops, and also acts as a mediator and adjudicator.
Leading the Way: LGBTQI2S Inclusion in Sport
Presenter: Canadian Women in Sport
This workshop provides attendees with the opportunity to understand what LGBTQphobia is and how it can hurt their organization.
This workshop provides sport leaders, including coaches, athletes, officials, with the opportunity to understand what LGBTQphobia is and how it can hurt their organization. From understanding lesbian, gay, bisexual, trans, intersex and two spirit (LGBTQI2S) language and dealing with sensitive issues such as same-sex relationships amongst teammates, to reviewing policies and practices to ensure they are equitable, this session allows for an open and honest conversation about LGBTQphobia and the important role sport leaders, including coaches, can play in making sport more accepting of sexual and gender diversity.
Strategic Planning
This will be a series of 3 live sessions going through the strategic planning framework and action planning. Staff and board members are encouraged to attend these sessions to update a current plan or create a new one. Breakout rooms will be used to give facilitated working time to build on the presented content. Summary notes of each session will be available, these sessions will not be recorded.
Facilitator: Cindy Piva of Thrive Business Strategies
Cindy Piva is the owner and founder of Thrive Business Strategies, and works with successful Business Owners, CEO's, and Company leaders to help the CEO's who are motivated to grow their business,  blaze a path to greater success, work more On their business than In, overcome barriers to growth, make their company more valuable, and enjoy their business and their life.
Governance
Date and Facilitator: to be announced