Level up your game!
September 18, 2023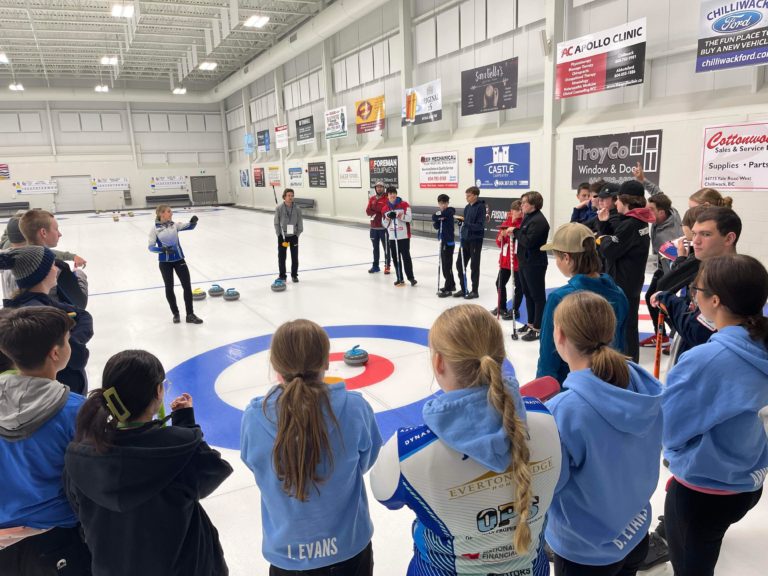 Curling, often called "chess on ice," is a sport that combines strategy, teamwork, and precision. Behind every successful curling team, program, and centre is a dedicated coach and skilled ice technician who ensure the game runs smoothly. If you're passionate about curling in your community and want to take your involvement to the next level, our upcoming curling courses for coaches and ice technicians are the perfect opportunity to do so. Coaches and ice technicians play a pivotal role in exposing new individuals to our sport, nurturing talent, and ensuring the ice surface is optimal for game play. By attending an upcoming coach or ice technician course you will:
Enhance your expertise, boost customer and athlete experience, master ice conditions, and open doors for volunteer and career opportunities. You'll have the opportunity to learn from the best in the industry, gaining insights and knowledge. Our courses offer practical training sessions, allowing you to apply what you've learned in real-world scenarios and to network with fellow curling enthusiasts.
For more information on upcoming courses click on the links below to learn more:
Coach Courses- learn more here
Ice Technicians- learn more here
Have a question?
Contact our Education and Youth Development Manager Paul Cseke – pcseke@curlbc.ca
Subscribe to our newsletter
Receive the latest news updates, tournaments, programs, services and discounts.