Langley juniors was a success
January 27, 2020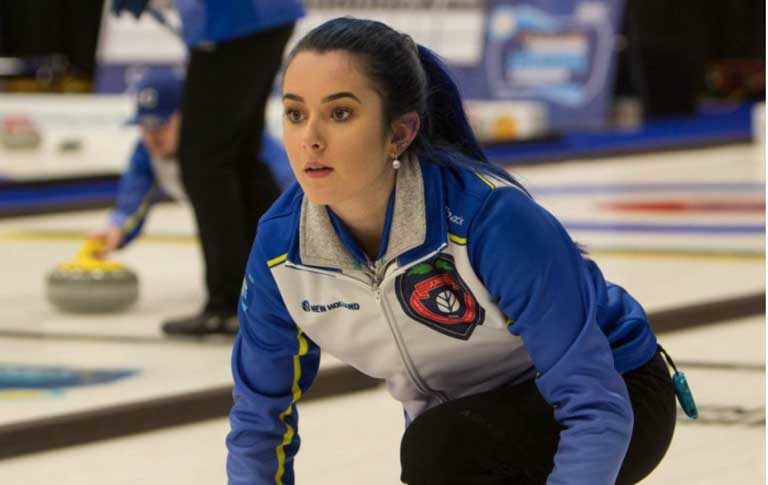 The Township of Langley hosted 32 U21 teams from across Canada for the 2020 New Holland Canadian Junior Curling Championships, which wrapped up on Jan. 26.
BC was well represented by Team Buchy from Kimberley (skip Kaila Buchy pictured above) and Team Sato from Royal City Curling Club. BC was also able to send a second junior men's team – the runners-up at provincials, Team Tao.
Team Sato was the lone BC team to make it to the championship round, but did not advance to playoffs.
Nigel Easton, who chaired the event, said: "The event was a tremendous success from an organisational point of view and the positive comments from the curlers, parents, volunteers and Curling Canada made everyone feel truly pleased."
He added that the Township of Langley staff and over 250 volunteers helped things to run smoothly.
The event was swept by Manitoba junior men and junior women. Among the Manitoba champions was 2019 national and world champion Tyler Tardi's cousin Jacques Gauthier who skipped the junior men's team. The last time one Member Association swept both the men's and women's titles was in 2012 when Alberta's Brendan Bottcher and Jocelyn Peterman claimed gold.
For event information, visit www.curling.ca/2020juniors.
Subscribe to our newsletter
Receive the latest news updates, tournaments, programs, services and discounts.