Langley Curling Centre to host 2023 Connect Hearing BC Senior Curling Championships
August 25, 2022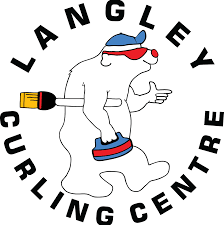 If you're on a seniors curling team, and your goal is to contend for a senior championship title, Langley is the place to be in 2023.
The 2023 Connect Hearing BC Senior Curling Championships will be held at the Langley Curling Centre, within the George Preston Recreation Centre, from March 21st-26th, 2023. The community known for being the "Birthplace of BC" features at 6-sheet curling facility that recently was the host site of the 2022 BC Mixed Doubles Championships.
Competition Manager Will Sutton says, "The Langley Curling Centre has successfully staged many local, provincial and national curling championships over the past few years, and this is thanks to the tremendous volunteers, staff and community partners that the club has developed at a strategic level. The 2023 Connect Hearing BC Senior Curling Championships, will surely follow that trend with an experienced and eager host committee already in place"
Teams entering this open entry BC championship can expect an experience that includes an opening ceremony, social events, banquet, officiated play, championship ice conditions, online scoring and live-streaming of games. In addition to that we provide recognition of competitors, the host community, and volunteers leading up to, during and following each championship.
This year the women's and men's events will begin with a triple knockout preliminary round, leading to a playoff format based upon the total number of entries. The length of the event will be dependent on the total number of entries, and will be communicated after the registration deadline of January 21st, 2023. Teams must plan to be available from Tuesday- Sunday when registering for this event.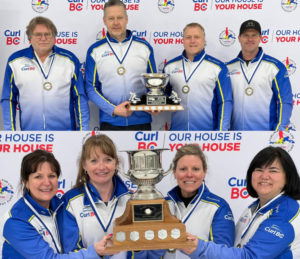 The BC Senior Curling Championships were last hosted in 2022 at Chilliwack Curling Club. Team Andrews won their first BC Senior Curling Championships on the women's side and on the Men's side of the event, Team Craig won the championship title for the 3rd time in the last 4 years. It is also a record-setting 6th BC Senior Championship title for Skip, Wes Craig.
The winners of the 2023 Connect Hearing BC Senior Curling Championships will represent BC at the 2023 Everest Canadian Senior Curling Championships November 27th-December 3rd, 2023.
Subscribe to our newsletter
Receive the latest news updates, tournaments, programs, services and discounts.